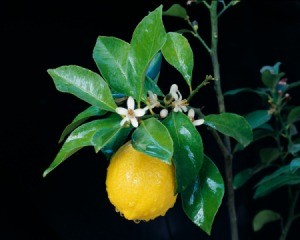 Lemon fruits are produced from blooms nearly year round under good conditions. This guide is about lemon tree not blooming.
Ad
---
Questions
Here are questions related to Lemon Tree Not Blooming.
I have a mini Meyers lemon tree. It will produce flowers, but then they fall off. I have had this tree for about 4 years, but have had no lemons. It is in a large planter. It is now putting out new leaves, but I want lemons. Any suggestions? Thank you in advance.
Hardiness Zone: 4a
By Debi from Minnesota, MN
AnswerWas this interesting? Yes No
Ad
---
---
Most Recent Answer
By missymoose 01/23/20110 people found this helpful
I received a tip last year to take a paintbrush and gently paint or dab each flower to transfer pollen. It seemed to have worked since lemons grew on my tree last year. Hope this helps.
---
I am from Durban South Africa. I planted an Erica lemon tree almost two years ago and up to now have only had 4 buds and no fruit. Please help!
By Julia R
AnswerWas this interesting? Yes No
Ad
---
---
Most Recent Answer
By Grandma J [54] 11/04/20120 people found this helpful
Doesn't sound like it got pollenated. Most trees you need more than 1 tree for this to happen.
I have a lemon tree that is over 5 years old. To date it has never bloomed. I have dug a shallow ditch where the branches end and I have put organic compost into this. I also water daily only in this ditch after the monsoons until the next monsoon. What am I doing wrong?
By Marie
AnswerWas this interesting? Yes No
---
Most Recent Answer
By Kathie K. [2] 07/02/20110 people found this helpful
Citrus trees do not like wet roots. Be careful about over watering! If you get heavy rain once a week, you do not need to water at all. I have a huge lemon tree with 100's of lemons and only water deeply once a week because it doesn't rain in California where I live.
Good luck!
If a lemon tree is sprouting new leaves does that mean it won't bloom?
By Sharon
My lemon tree of 4 years is not blooming for the first time and there are no thorns on the limbs. Could the tree be dying?
By Connie L from Wichita, KS
My lemoncito had a good bloom in 2009. In 2010 it only produced 12 this year I only got one fruit. The tree and leaves are healthy, but there are lots of small buds growing at the bottom from the seeds that I damp from my orange tree. It is well fertilized and watered all year round.
By Elvira
Solutions: Lemon Tree Not Blooming
Do you have knowledge about this guide topic? Feel free to share a solution!