Product:
Off! Clip-On Mosquito Repellent
Manufacturer: S.C. Johnson, Inc
I bought one of these to try and was more than extremely disappointed. It didn't REPEL the mosquitoes, it ATTRACTED them! I had more mosquitoes around me than I ever had without this thing! It is definitely going back to the store!
By Cricketnc from Parkton, NC
Ad
---
By Tracey Ihle 4 55 06/11/20090 people found this helpful
They did a story on the local news this week about mosquitoes and repellents. I never knew this but they said Deet does not repel mosquitoes, it just confuses them somehow. They will still come around but they are not supposed to bite. Were they biting, or were you swatting because they were simply coming around? Maybe you should give it another shot?

Tracey in Jacksonville FL
By it's.only.me 169 254 06/12/20090 people found this helpful
When my husband smoked outside on our porch, the smoke always seemed to drift towards me. I bought a rechargeable small fan to keep the smoke away. I found out that this fan also kept the mosquitoes away. We now plan to install a outside ceiling fan to keep the mosquitoes away from us.
By Debra 1 06/28/20090 people found this helpful
My family has had 100% success with this product, it's flying off store shelves, and I buy one whenever I find them, along with refills! In fact, I've given them to family and friends for their outdoor safety. We don't go outside without one, especially when taking the dogs out or working in the yard. Too bad it hasn't worked for some, because we haven't been bitten ever since we started using them.
By luman 1 07/05/20090 people found this helpful
Don't buy its waste of money. Clip On not strong enough and has no effect. And definitely don't buy if your the 1 in 10 like me who mosquito's just seem to love.
By dave 1 07/13/20090 people found this helpful
I'm real surprised to see negative reviews. I hike and explore the Florida Everglades for endangered orchids to Photograph, and in the summer months the mosquitoes can be overwhelming. I don't care where your from there is no place on earth with more mosquitoes then the Florida Everglades. While taking a break, setting up camera equipment, eating lunch the mosquitoes can drive you insane but after a couple minutes with this machine on the mosquitoes all but disappeared. I personally love this product and it works great for me. Thanks Johnson and Johnson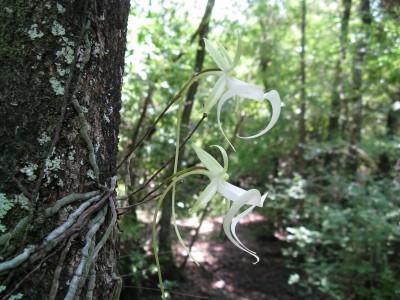 By Teresa 1 08/09/20100 people found this helpful
I just tried this product and I am now scratching 3 mosquito bites that I obtained after about 10 minutes sitting on my front porch. In my opinion, this product does not work at all! Nine dollars down the drain. I wish I had just bought some bite treatment instead.
By Jose Ibarra 1 08/11/20100 people found this helpful
Mosquitoes are attracted to the carbon dioxide in the breath of mammals (warm blooded). Stop breathing or keep moving. The American armed forces are partial to Avon Skin-So-Soft as a repellent (send a care package). Hang a store brand dryer sheet or two in your pocket if you are local.
By Angelique van der Vin 1 09/02/20100 people found this helpful
How excited I was reading the reviews of this product. Could I be free of those nasty mosquito bites? How disappointed when I finally bought and tried it. Or the bugs are so strong or the Clip On does not work but they still bite!
By Van 1 10/14/20100 people found this helpful
This definitely does not work! I always see the mosquitoes coming closer! No doubt this attracts them, because in less than 2 weeks I have 40 bites! Most of them are near the area where I put the clip on!
Archives
Thrifty Fun has been around so long that many of our pages have been reset several times. Archives are older versions of the page and the comments that were provided then.
Has anyone tried the new OFF! clip-on mosquito repellent? It has a fan and is supposed to work without having to spray those nasty chemicals directly on your skin. Does it actually work? Does it smell and is it safe for kids? Also, do you need batteries, if so what kind?
By Cyinda from near Seattle
---
RE: Reviews of OFF! Clip-On Mosquito Repellent
try epinions.com (05/12/2009)
By kimmcg
RE: Reviews of OFF! Clip-On Mosquito Repellent
OH yes! I've tried this! Now I'm taking it back today! It didn't repel the mosquitoes, instead it attracted them!
I put one on just after dusk and went outside to do something. After about 15 minutes I was so fed up with swatting them away I turned the machine off. It didn't take but about 5 minutes and the mosquitoes got bored with me then and left me alone.
Hmm, maybe I'll try turning it on and setting it at the other end of the deck! But don't waste your money like I did. You'll be just as fed up with it as I am. Oh, and also, I emailed S.C. Johnson Inc about it. You know what they did? They sent me a coupon for another clip on! So they didn't pay a bit of attention to my complaint at all! (05/12/2009)
By Cricketnc
RE: Reviews of OFF! Clip-On Mosquito Repellent
Not sure what the other reviewer's situation was. Perhaps their diet or local conditions eliminated the effectiveness of the product. Mosquito's are very sensitive to certain chemicals people excrete after eating certain foods, and in some situations they seem just to attack no matter what your defense. I live in North Carolina near a small pond and my back porch is often overcome with the nasty critters. This product worked well for me. I'm not saying it's perfect, and I'm not even saying its better than the traditional repellents cause it's not. However it does seem to work for me far better than their experience was. I would say the amount of mosquito's in the area around me decreased 50-75% however yes some still came around. I would try this product in conjunction with other remedies, such as placing a mosquito attractant at a distance.
Mosquito miracle it's not.. but it is a decent product that does fairly well. For those who don't like the idea of spraying themselves down with chemicals its a good alternative. Give it a try, maybe it will work for you. (05/25/2009)
By SalsaLita