Many of us end up with bottles of left over hair conditioner. Rather than throw it away consider other uses for it. This is a guide about alternative uses for hair conditioner.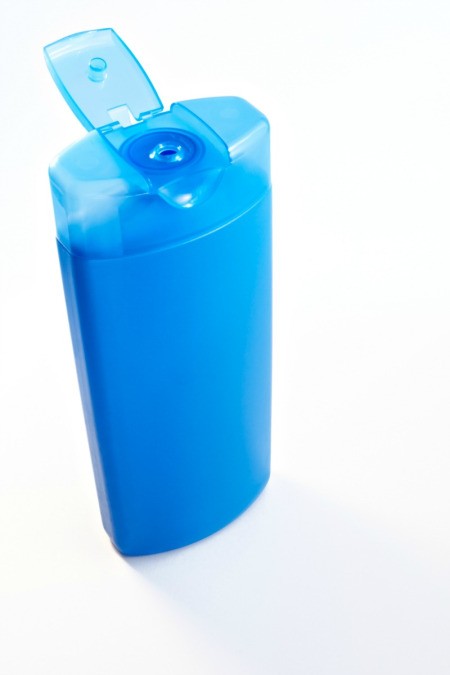 By juliett 2
I have 4 gallons of hair conditioner (from a sale at the beauty supply store) and 1 gallon of fabric softener. Can I dilute the hair conditioner and use it in place of fabric softener? Thanks for your help.

JuliettNY
---
Best Answers
October 2, 2006
I have used Flex hair conditioner for my handwashing for years. I like the fragrance and it makes my nylons/pantyhose less likely to snag. I suggest that you try it on a small load of not so good towels, just in case...Good luck.
Great Granny Vi
---
By Cyinda 214 1,287 Flag
June 21, 2007
When you wash wool fabric or yarn. Remember wool is actually hair, so rinse it with hair conditioner. It will be so soft and you'll be glad you did!
And don't for get that angora and mohair are also made from hair. So remember to rinse these with an inexpensive hair conditioner added to the water too!
---
April 3, 2013
I have been using hair conditioner as a fabric softener for awhile now. It is much thicker than regular commercial softener, cheaper, and smells much nicer!
Here's the easiest way to use: choose a bright wash cloth for this purpose only. I use a colorful cloth so I can easily recognize it in the dryer. I apply a thick glop of hair conditioner to the dry cloth and just throw in the dryer; I do this every third drying or so.
I use the least expensive conditioner which happens to be VO5. I will experiment with other conditioners when I run out.
Your clothes will have a heavenly scent! :)
---
Uses for hair conditioner, other than using in your hair. Post your ideas.
---
Best Answers
By Susan Sanders-Kinzel 10 2,498 Flag
March 12, 2005
I happen to like the Flex hair conditioner fragrance. I was hand washing some knee highs in the bathroom, and didn't want to go get the fabric softener from the laundry area, so I used the Flex, rinsed well and have been using it every since. And for more than just the knee highs. (for many many years now)
By Great Granny Vi
---
By guest (Guest Post) Flag
March 12, 2005
I too have used cheap conditioner for shaving my legs and have for years. It makes my legs soft and is easy to use!
---
By guest (Guest Post) Flag
July 7, 2005
Use hair conditioner to clean your bathroom tile, or the fiber glass type**even the glass, removes soap scum. Use hair conditioner from dollar store cheap.
---
Instead of using lotion after your shower, you can use those conditioner samples you receive in the mail. Just apply at the end of the shower like lotion. It will lubricate your skin nicely and easily!
By Pamela Ruth M. from L.A., CA
If you run out of hair conditioner, then use a little of your washing machine fabric conditioner. It is just the same.
Instead of Fabreze (fabric freshener) I dilute washing machine fabric conditioner with water in a plant spray bottle. I spray my curtains to freshen a room.
I also use it when I am ironing to freshen my ironing and make ironing easier.
This way I do not need to use fabric conditioner when washing clothes and they stay whiter longer because of it.
3 useful tips for you today.
Penny from Cornwall, England
By debmw 7
If, like me, you somehow accumulate more hair conditioner than you can possibly use for your hair, don't throw it away. It makes a great bath 'oil'. Just rub a dollop between your hands then rub your hands together in the bathwater. It makes the water feel soft and moisturises the skin. Hair is just a modified skin cell after all. It also makes cleaning the bath afterwards a breeze, the bath surface just rinses clean with a splash of clean water.
By Patricia 5 16
Use hair conditioner as a shaving cream instead of soap. It allows the razor to glide easier and leaves your skin softer.
Tis the season, the cold dry weather of winter. When my hair starts to feel very dry on the ends or I have static, I take one or two drops of my conditioner and rub it between my hands and apply where needed. It can be done to hair just washed or dried. You can adjust the amount of conditioner according to hair length or thickness, but less is best.

Source: frugalelf

By Pattie from Bridgton
For small drain clogs, I accidentally found that a few globs of hair conditioner will get the water flowing. It seems to coat whatever is down there (ugh). Running hot water over the conditioner is helpful. I use up the tubes that come with my hair color kits this way. This is not for monster clogs, that's best left to a plumber. But I have good results about 70% of the time.

By Babara from Park Ridge, IL
I color my hair at home and the kit contains a tube of deep conditioner enough for use at the time of coloring and several times after. I do not like the conditioner for later use, it is too heavy and thick, and weighs down my hair. Any ideas for what to do with the extra leftover? I have tubes and tubes of the stuff.
By Marcie from Prairie du Sac, WI
---
Most Recent Answer
By Louise B. 6 2,509 Flag
January 26, 2015
I also have multiple tubes of this extra conditioner; does anyone use it for something else other than hair?