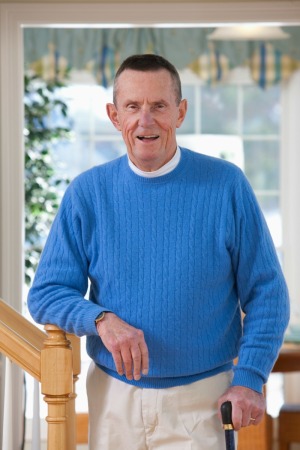 Parkinson's disease is a neurodegenerative disorder that can make many activities difficult, but not impossible. This is a guide about activities for someone with Parkinson's disease.
Ad
---
Solutions: Activities for Someone With Parkinson's Disease
Read and rate the best solutions below by giving them a "thumbs up".
My 80 year old father has been diagnosed with Parkinson's, is confined to a walker, and feels as though he has no purpose in life. I'd like to find some sort of table-top hobby that he could do, for example building wooden toys for kids in a homeless shelter, something that would give him a sense of self-worth. Any suggestions as to where I could buy kits for something like this?
By Leslie from Louisville, KY
Give a "thumbs up" to the solution that worked the best! Do you have a better solution? Click here to share it!
Questions
Here are questions related to Activities for Someone With Parkinson's Disease.
I do caregiving for someone with Parkinson's disease. They usually go to bed at 8pm and when I arrive at 11am they are sometimes still in bed. The person that spends the night can't wake her up. A Dr. has said to just let her sleep. I just disagree. I never have a problem waking her up. I think it's important to get her up at least by 9am, so she can have her morning meds and breakfast. If she sits in the living room and sleeps in her chair so what. At least she is out around other family and not stuck in the bedroom. I think it's also important to do her daily exercises and walking. Too me leaving these patents lay in bed, means they are going to get too stiff. Am I wrong?
By RBD
AnswerWas this interesting? Yes No
Ad
---
---
Most Recent Answer
By garnet9 [1] 12/15/20130 people found this helpful
Yes, I do believe they could get stiff. You are right about giving meds on a schedule, too, but more importantly, these patients need socialization with other people and not being left in a bed for hours on end. My dear dad had Parkinson's for 37 years.