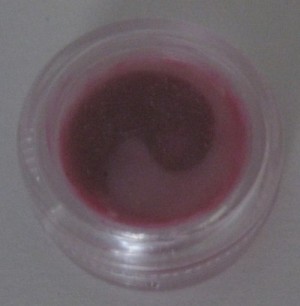 This is a fun project for little girls to make.
Approximate Time: 30 minutes
Supplies:
petroleum jelly (Vaseline)
honey
fruit coloring (cherry juice, orange juice, etc.)
small container
corn starch
freezer (optional)
bowl
Instructions:
Take a spoon full of petroleum jelly and pour it in a bowl.
Then take 1 teaspoon of honey, and mix it in the petroleum jelly.
Sprinkle in some corn starch as you're mixing the mixture, (the more corn starch, the thicker the petroleum mixture will be)!
When you have done all that, you can drop in some fruit coloring or any type of fruit juice, it's your choice.
For the container, you can use an old lip gloss container or a jar.
You can put it in the freezer, the lip gloss would get more moisturized.
Insure all containers are sterile by boiling them to prevent contamination of your lip loss.
If you wish to dye this balm you can use a cosmetic coloring available from homemade body product supply stores. You can also use a small amount of store bought lipstick to tint the balm.
Alternatively you can also use colored beeswax or candle dye as it is being used in such a small quantity it will not stain or harm your skin.
By Esther from MD
By Esther Mond
Ad
---
Archives
Thrifty Fun has been around so long that many of our pages have been reset several times. Archives are older versions of the page and the comments that were provided then.

A good frugal gift idea is to mix three tablespoons all vegetable shortening and a package of Kool-Aid and microwave for one minute. Pour into small containers bought at novelty stores, place lids on containers and put in refrigerator overnight. Now you have homemade lip gloss. Great for all the girls! Any flavor Kool-Aid can be used.
By Pauline from Arcanum, OH
2 Tbsp. solid shortening (crisco)
1 Tbsp. Kool aid drink mix (powdered, with sugar already added)
Mix solid shortening with drink mix, place in microwave until mixture is melted. Pour into small container and set in refrigerator for 30-40 minutes.
By IMAQT1962 from ILLINOIS
Feedback:
RE: Homemade Lip Gloss
I have been searching for an easy lip gloss recipe, since my dd, 5 yrs old, loves lip gloss, and it can become quite costly since she uses it alot. Thank You for sharing! (05/09/2006)

By jmz2005
RE: Homemade Lip Gloss
Thank you. I am gonna try it maybe with my crystal light. (05/09/2006)

By meoowmom
How do you make homemade lip gloss?
Jolee from New York, NY
Feedback:
RE: Homemade Lip Gloss
Get a tiny bit of lipstick and put it into a small glass jar with some Vaseline. Microwave it and stir it all together. Cool the gloss, cap the jar and apply with a lip brush when needed. (01/19/2008)

By Cathy from Townsville, QLD
RE: Homemade Lip Gloss
Here is my recipe for lip gloss.
Mix coconut oil, beewax, and Shea butter in a small container, microwave a bit and add a bit of powder for coloring. (04/03/2008)

By Silvia E.
RE: Homemade Lip Gloss
Another thing I recommend is to only use natural ingredients. (04/03/2008)

By Silvia E.
RE: Homemade Lip Gloss
1 tsp. of Crisco.
1 tsp. of Kool Aid mix.
1/2 tsp of sugar.
Then mix and put in microwave for at least 60 seconds. Then set in refrigerator for 30 to 40 minutes. (10/13/2008)
By Savannah
RE: Homemade Lip Gloss
If you want a lip plumping effect try adding a few drops of Clove oil to you gloss recipe, that's what most of the commercial glosses have in them. (12/01/2008)

By Shei
I like lip gloss from a certain store, but recently the prices there are huge, and the items are small. I thought it might be fun to try and make my own. Any recipes? I really appreciate it thanks.
By Cara from Farefield
Feedback:
RE: Homemade Lip Gloss
There are good lip glosses in drugstores that are reasonably priced so try some.
I used to make my own lip gloss/balm using either beeswax or paraffin. Melt a small amount in a glass jar set into a pot of simmering water. Add a piece of old lipstick to give color, also add a little oil. I used baby oil since it had a nice scent. Mix with a wooden chopstick or some such disposable item. To check the consistency, put a few drops onto a plate and see how it hardens. If it's too soft, add more wax. If it's too hard, add oil. Pour finished balm into small jars.
(07/16/2009)

By OliveOyl
RE: Homemade Lip Gloss
Re-use your empty tubes or empty gloss/balm pots.
Recipe:
Makes 3 tubes.
2 tsp. beeswax (chop or grate it, then measure)
2 1/4 tsp. jojoba or coconut oil
Melt wax and oil together double boiler style. Stir to combine. Pour into your containers. Let cool for about 20 minutes.
(If you want it glossier look just add a teeny tiny bit more jojoba or coconut oil.)
For fun, add three or four chocolate chips while melting for a yummy flavoring.
(07/21/2009)

By Deeli
RE: Homemade Lip Gloss
Please. Check out the ingredients that are in lip glosses you are using. And paying a higher price does not guarantee better ingredients. Almost every commercial lip gloss contains alcohol. The kind that dries out your lips. Some also contain harmful preservatives. I make all natural lip gloss and other bath and body products and have spent thousands of hours in research and I am just trying to help people use the safest products possible.

You should not use Vaseline or any other petroleum oil or jelly. They are made from petroleum. The same thing gasoline is made from. And products made from petroleum are known carcinogens. The recipe from Deeli has the best ingredients in this list and one in the archives calls for shea butter, another good ingredient.

Crisco will not taste the best unless enough of the Kool Aid is used to cover it. Adult lipstick should not be put into lip gloss for kids because it contains many ingredients, such as coal tar, that should never be used by children or teens. Adults can decide to use this carcinogen if they want to, but youngsters do not have the experience to make such a judgment call.

Use a recipe with beeswax or carnauba wax (not the car wax, but the natural product from the plant), almond oil, castor oil or jojoba. Coconut oil is good for a secondary oil, but can be slightly drying if used as the only oil. Cocoa butter can also be used for a little more body for the lip gloss.
Hope this helps. (08/10/2009)

By Painted Lady
RE: Homemade Lip Gloss
Oh, goody I can't wait to share this recipe. Just put desired amount of petroleum jelly (Vaseline), and a smaller amount of honey in a small bowl, put in microwave for 30 seconds, take out, check, repeat until liquid, than let it sit out for 15-20 minutes. Enjoy. I have never tried a better more moisturizing lip gloss/balm ever. (11/30/2009)

By Isagirl
I would like to know how to make lip gloss?