My Frugal Life: On The Sidelines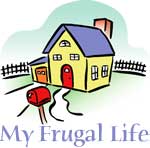 Sometimes it is hard to sit on the sidelines and watch things happen. Sometimes you want to get in and help, but all you can do is sit on the sidelines and be patient. Sometimes something tragic is happening, and there isn't anything you can do but sit on the sideline and just hope for the best. Sometimes there is something pretty major happening and you have no choice but to sit on the sideline until it is over. Sometimes it is nature; sometimes it is man made, and there is nothing you can do but sit on the sideline and watch.
You wonder, "Why me?"
"What did I do to be the one that has to sit on the sideline, while everyone else is able to do whatever they want, whenever they want?"
Sometimes you want answers, but you never find those answers.
By Larry
39 years old and in a wheelchair
April 18, 2011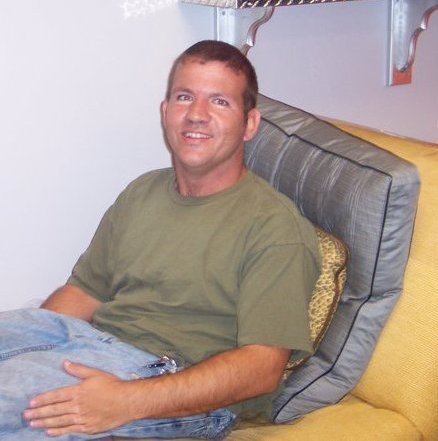 Do you have a frugal story to share with the ThriftyFun community? Submit your essay here: http://www.thriftyfun.com/post_myfrugallife.ldml
Feedback
Read feedback for this post below. Click here to post feedback.

By
08/02/2011
I understand the motivation as humans to get in the game and contribute. Believe in yourself, and live without limits!

By
05/16/2011
You do have a great smile, Larry! You look like you would be a nice guy to know. God Bless!

By
05/16/2011
I agree with all of the above you have a wonderful smile and I bet you are just wonderful to be around.


By
05/14/2011
Dear Larry, we never know of the effect we have on other people. You may feel you are on the sidelines and yet your words, thoughts, and spirit can shine through, touching other people. Think about whatever gifts you've been given, be sure to use them and share them whatever way you can. You may never know of the ripple effect you're causing and the difference you are making in someone elses life. This is a great website, glad you are here!

By
05/13/2011
Larry, you may be sitting on the sidelines, but just now you made a difference in my life! I have chronic pain and often just sit on the sidelines at my computer trying to figure out ways to contribute, too. You really touched me by writing this. You do have such a nice smile that I'm smiling as I sit here writing this. Be well!

By
05/13/2011
Larry, I believe weather we have a disability or not, a good majority of us wonder"Why me?".It's a matter of choice what we do about it. I agree with joanfry, you have a beautiful smile.That says a lot.You don't mention how long you've been in a wheelchair etc. At least coming to Thrifty Fun is( I feel) a step in positive direction. Several of us are(disabled). I prefer"challenged"We share,care and try to help where ever we can.

Please feel free to send me a message through Thrifty Fun and I'll gladly get back with you.

Keeper, leg amputee.

By
05/13/2011
You have such a beautiful smile that I am sure you are making a contribution even if you feel you are only sitting on the sidelines and watching and waiting. I would appreciate it if I could turn around from a tragedy and see your lovely face. I would feel supported and encouraged, and would be able to work harder to fix whatever was within my means. Or even just watch and wait.
Thanks for the inspiration which is written like poetry.
Post Feedback
Add your voice to the conversation.