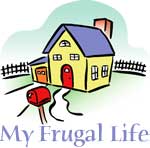 Sometimes it is hard to sit on the sidelines and watch things happen. Sometimes you want to get in and help, but all you can do is sit on the sidelines and be patient. Sometimes something tragic is happening, and there isn't anything you can do but sit on the sideline and just hope for the best. Sometimes there is something pretty major happening and you have no choice but to sit on the sideline until it is over. Sometimes it is nature; sometimes it is man made, and there is nothing you can do but sit on the sideline and watch.
You wonder, "Why me?"
"What did I do to be the one that has to sit on the sideline, while everyone else is able to do whatever they want, whenever they want?"
Sometimes you want answers, but you never find those answers.
By Larry
39 years old and in a wheelchair
April 18, 2011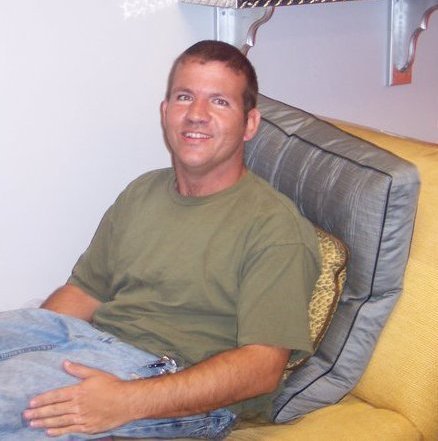 Do you have a frugal story to share with the ThriftyFun community? Submit your essay here: http://www.thriftyfun.com/post_myfrugallife.ldml
Read More

Comments

I am a single Mom of 3 teenagers living on a limited disability income. My problem is that my laundry washing machine went out and I had a very nice repair man look at it and said there was no way to fix it without it getting really expensive. I can not afford to even buy a used one. I now go to the local laundromat. My problem is that I can not carry in my baskets in so I pull them in using my cane. Which it gets really hard to do since I need to use the cane to walk. I have tied a belt to them but the basket ends up breaking up.
I am looking for any ideas to make my own laundry cart that can fold up so it can fit in your car. I have looked at the ones in the stores and they are not large enough to hold 5 baskets of laundry, measuring 24in. by 18in., and be able to fold up. I do not have the tools to make my own but I do have a friend who is willing to build me one if I can find some instructions on how to build your own cart.
I hope that someone knows how to be able to build one that is easy to fold up and easy to assemble. Any ideas are really appreciated . Thank you for your help on this and also for all the great ideas, tips and recipes on this web site.
Norma from San Antonio,Texas
Answers
By louise (Guest Post)
May 25, 2007
0

found this helpful
I use a small childs wagon. you may have to do a few trips. I used a rope on the basket for a long time be fore the basket broke.
By dibbs (Guest Post)
May 25, 2007
0

found this helpful
Can't your teens help you carry the laundry?
Maybe your friend could make a larger, sturdier version of a folding cart for you. If he/she could look at how the other carts are made, then a new cart could be made in the same style only larger.

pam munro
Gold Post Medal for All Time! 519 Posts
May 25, 2007
0

found this helpful
There are folding crates with handles like modern luggage that fold flat which we use for a boat cart. It's amazing how much you can pile up on one of them - and if you put your laundry in BAGS instead of baskets, you might make it.
(They are available in office supply stores and are under $40.) But really, you gotta get your kids to help you out! (Or you might find some rolling luggage at a thrift store & put your laundry in that!)

May 25, 2007
0

found this helpful
try freecycle.org for your area, I've seen the freecycle in my area donate and receive used appliances as well as lots of other household goods. You may not need a laundy cart after all. Hope this helps!!! -kim
By Carrie (Guest Post)
May 25, 2007
0

found this helpful
craigslist.com also has a great place to get free appliances, along with freecycle.org. I would definitely check with one of these to see if you can find a free washer and drier!
This is what i am going to do when I buy a house!
By Sue (Guest Post)
May 25, 2007
0

found this helpful
I don't mean to sound rude, because I don't intend to be, but the first thing I noticed was that you said you had 3 teenagers at home.
I have two at home and they do their own laundry! There is something to gain from having them do their own laundry.....they learn discipline. If they want their favorite shirt for Friday night, they learn they need to check and make sure it is clean on Thursday night. They learn to check their own pockets or their little notes and money ruin in the wash. They finally learned to turn socks and clothes right side out.
Try it, Norma.....I KNOW you will like it. And you spend that time laying back reading a good book with a glass of ice tea at your disposal.
Then say, 'oh, since you are going to the laundry mat, please take this little basket of my clothes and wash them with yours.'
Please don't be a slave to your children. You are doing them no good at all.
Good luck and God Bless!
Sue
By HungryArtist (Guest Post)
May 25, 2007
0

found this helpful
I was going to tell you about the www.FreeCycle.org. It is a great recycling site and I see washers and dryers on there for free give away all the time in our area. Then all you have to do is talk one of your teens to help go pick it up and tote it into the house for set up for you!! Best of luck to you.
Also... I was in a similar pickle for a while when we had a huge water leak. I found that the multiple laundry baskets would not fit into my car so I folded lots of my clothes and then bundled them into sheets and pillow cases which really seemed to fit into my car seats much better .Then when I got home I just unbundled and they were still fairly folded and tidy. Hope this helps.
By Amy from Ohio (Guest Post)
May 25, 2007
0

found this helpful
The laundry mat does not seem to a part of your solution as it is very expensive to clean your clothes. Look at freecycle.com in your state and see if anyone is disposing of a washing machine. Also, washing machines can be found at storage auctions dirt cheap. If you are the only one bidding on a washer you will get it. Can you get any help from your teenagers in helping you with the laundry? Can they contribute a few dollars from jobs, babysitting, mowing lawns to help buy a used washing machine? Hope this helps you!

May 26, 2007
0

found this helpful
How about using an old skateboard? Get someone to drill a hole in one end and tie a cord (or old bathrobe belt etc.) for a handle. Set a basket on the board and pull it into the laundromat. It would take several trips but the skateboard would be small and easy to lift in and out of the car. I see old beat up skateboards at garage sales and thrift stores quite often. While you're there look for "anything" on wheels! Maybe an old stroller, baby buggy, toy wagon etc which could be altered or adapted to help you. I hate to sound like a broken record since it has been mentioned already............but your teenagers really need to be helping with the laundry!
My four children (boys and girl) were required to help with the laundry starting at about 8 or 9 years of age, and I had no disability. Yes, they griped and fussed from time to time but they were especially grateful when they went away to college and knew how to do laundry, cook, clean and keep a car maintained (check fluids, tires, gauges)! All kids need to learn how to do all the everyday chores of life. You deserve the help now and they will benefit from the knowledge later!
Read More

Answers