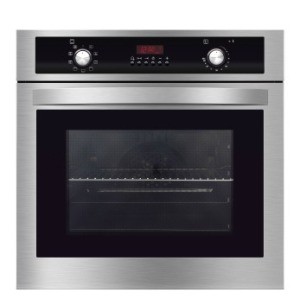 There has been a lot of discussion about this alternative canning method. This is a guide about canning in the oven.
Ad
---
Questions
Here are questions related to Canning in the Oven.
I need to know about canning in the oven. I have everything but the how long to leave in the oven? I know the temp is 200 just don't know how long to leave in the oven.

Lynn from Sarepta, LA
AnswerWas this interesting? Yes No
Ad
---
---
Most Recent Answer
By ann.welch 09/30/20150 people found this helpful
I know this thread is a little old but I thought it worth a comment anyway, particularly as it still forms a reference to those looking for information.
Firstly, I can't possibly see why food in a glass jar which is placed in an oven for long enough won't reach the desired temperature throughout. If I thought that it wouldn't, I'd never eat a roast chicken ever again !!! I'm a physics teacher and heat is transferred if there is a gradient i.e. like water, it will "flow" either up or down with time and temp difference. The bigger the temp difference the quicker it will flow. You need to realise that we are talking about heat flowing through the liquid inside the jar and not the air in the oven. Heat transfer through the air in the oven is irrelevant as it is already at the desired temperature which is then maintained by the elements.
Secondly, submerging the jar makes no difference to air bubbles rising. They will rise in an oven just the same as a water bath because they are contained within a jar. What's outside the jar (water or air) is again irrelevant.
Thirdly, if the lid isn't sealed the jar is NOT going to explode, trust me !! Why on earth would it. Glass is red hot when it's made in the first place and would only break in an oven due to either high pressure inside (if the lid were sealed) OR if the glass was thick and it was unevenly heated very quickly (thermal shock) i.e. if the inside surface was much colder than outside surface which would cause uneven expansion within the glass itself.
I do understand that some people might not follow the instructions properly and that Botulism etc. therefore could be an issue BUT that's the same situation whether the jar of food is placed in a water bath or an over.
Sorry to disagree with you all but if you are going to quote physics please get it right.
---
I have heard you can use your oven instead of a hot bath for canning and wonder if it's true? It would be a lot easier, but I don't know what to do as far as safety and oven temperature and time. Any ideas?
By Jennifer
AnswerWas this interesting? Yes No
Ad
---
---
Most Recent Answer
By Andree 09/01/20110 people found this helpful
I have tried the sterilization process in the oven when I make my freezer jams. I do boil some water for my lids though. I have never tried it for other preserve projects, but would most definitely like the opinion of a professional to see if it is safe.
---
What is canning in the oven? How do you go about doing this? I have for a long time been interested in canning. This may be something I may want to do. Please someone reply. Thank you.
By Warren from Prince Albert, Saskatchewan, Canada
AnswerWas this interesting? Yes No
---
Most Recent Answer
By Tapestry Lady [2] 09/02/20110 people found this helpful
Oven canning means processing the filled jars in the oven as opposed to a boiling water bath or pressure canner. However, unlike the other two methods it isn't considered safe. Ovens don't provide the reliable, even heat required to kill some nasty bacteria including botulism. Plus jars may crack or even explode. Some people do use this method but it isn't recommended.

Canning is a great thing to do and I hope you try it out! Do an online search for the USDA guide Principles of Home Canning or try the Ball Blue Book to start out.

I need step by step instructions.
By Elizabeth from Big Spring, TX
I have oven canned my dry goods, all was successful. I do have a question, has anyone ever oven canned dehydrated onions?
By Gale O
Solutions: Canning in the Oven
Do you have knowledge about this guide topic? Feel free to share a solution!