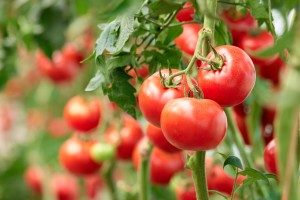 I've always been a frugal person, following in my Grandma's footsteps. She survived the Depression yet fed her family well. Even a teaspoon of leftover corn at dinner was put in a homemade soup. Pastry scraps were made into the most delicious treats, spread with either cinnamon sugar or jam, then rolled, baked and sprinkled with powdered sugar. From her, we learned how to make delicious meals cheaply.
My frugality now focuses also on environmental issues. I keep the furnace on low and find that, if I'm cold, a brisk walk outside makes the house seem warm when I return. I've made rice filled cloth bags to heat in the microwave and warm my bed at night. Instead of letting water run down the drain while waiting for it to heat for a shower, I fill up the dog water jug. Since I swim, I often shower at the gym. At night, I turn off electricity, even the cable boxes. I never bake just one thing in the oven. A casserole for tonight's dinner can be baked alongside whole sweet potatoes for tomorrow's.
At this time of life, I'm downsizing as much as possible and trying not to buy items for which something else can be substituted. I'm making fruitcake that calls for orange juice. I don't have any and don't want to buy any. I realized I have some orange liqueur, which will do quite well. My grocery store often has "buy one, get one free" offers on potatoes and onions, and they allow "mix and match". Although I love my "pod using" coffee pot, I fill up reusable pods with grounds. It saves money and waste. I have many reusable grocery bags so I save 5 cents on each of my own bags. We have a brisk Freecycle community in our area, great for getting things free, and for offering things to others. And this keeps items out of the landfill.
Of course, I have a compost unit in my garden. Not only all my vegetables scraps go in it, but used coffee grounds from the local coffee shop, and now leaves raked from the yard. Our garden club has a seed exchange each year. We can swap our extra seeds. This year, the garden had so many unripened cherry tomatoes at the end of the season, that we made green cherry tomato pickles, jars of piccalilli, and green cherry tomato sweet bread. You'd never know it has chopped tomatoes in it. We tell our families its "spice bread". The local hardware store was giving away wilted tomato plants at the end of spring. I learned to plant them sideways in the earth. They quickly made new roots and sprang back to life. A neighbor offered fresh figs from her tree. We made fig cookies and a fig/nut spread that is a delicious topping for warmed brie cheese..and froze some for future treats. Friends and I give each other clippings of various plants from our gardens.
I always check the library before ordering books I want to read. If they don't have the book, I purchase it used. I avoid using paper towels, fill garbage bags as full as possible, and have started rolling up many year's worth of pennies, especially after reading about copper mining. I've come to realize I don't need to buy everything I think is lovely, nor do I need to have anything I want immediately. I plan all my driving to save gas by combining shopping, errands etc. I love going to the movies, especially matinees as the tickets are cheaper and the theater is quieter. My library has a website where movies can be watched free.
I eat very little meat, both for concern for animals and for health, getting protein from beans and cheese. It's fun to make my own bread and slice it for my morning toast. I can make it healthy by adding flaxseed, nuts, wheat germ, etc. Very importantly, I pay my credit card bill in full each month. Utilities are paid electronically, sometimes with a discount for doing so. Stopping all catalogs coming into my home saves from impulse buying and saves paper. Almost my entire wardrobe is from the thrift shop. Why buy a $25 new t-shirt when you can find one, just as cute, from either the thrift store or a yard sale for much less. I've learned that frugality and creativity go hand in hand.