Alternate Uses for Dryer Sheets
To clean a sticky or dirty iron, try running it over a dryer sheet and then onto a paper towel. Continue this process with your iron on high until the sole plate is clean. This is a page about how to clean your iron with a dryer sheet.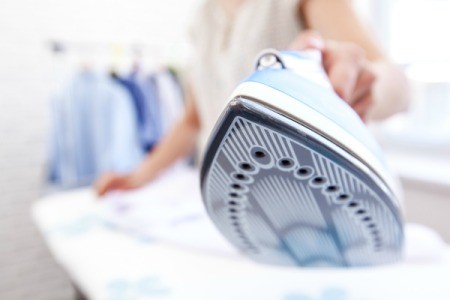 Dryer sheets have many uses outside of the laundry room. This page features a tip about using dryer sheets to repel bees.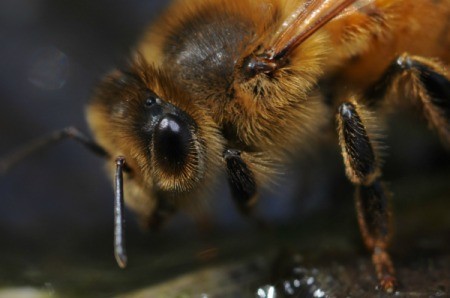 Solutions
Share on ThriftyFunThis page contains the following solutions. Have something to add? Please share your solution!
Use a scented dryer sheet in your A/C intake to spread a nice scent all over the house. Just place one sheet on top of your filter. The air will pass through and distribute the scent through the duct work.
By kraftykaren from Mobile, AL
In my area, we have to throw food and regular trash in the same trash bag. I use a store brand dryer sheet (they are much less expensive), in the bottom of the kitchen trash basket, it really keeps the basket smelling fresh. I use half a sheet in our smaller, bathroom waste basket, that keeps the entire bathroom smelling sweet.
By Jo from Riverside, RI
You've had a long day at the office and you are about to meet a client or attend a meeting and you need to freshen up. Don't reach for perfume or cologne, use a tumble dryer scented sheet and rub over your clothing. It will give you a nice subtle aroma and you won't offend people smelling of over-powering perfume. Keep a box in your office drawer at work.
Source: My own
To give the garbage can in the kitchen a fresh smell, tape a fabric softener sheet to the lid. Also tuck a fabric softener sheet in the toilet roll hole to freshen the bathroom.

Source: From Canada AM TV. A guest was giving some green living ideas.

By Sheila from Ontario, Canada
To help freshen your bathroom, clip a fabric softener sheet to your shower curtain and every time the humidity from the shower hits it, you should smell a slight waft of freshness. After 1-3 weeks, while in the shower, use the fabric softener sheet to scrub your shower walls -- it will help to cut the soap-scum buildup. Then rinse off the walls and squeegee them (if possible). The walls will look great, the bathroom will smell fresh and shower (and you) will be clean all at the same time!
By Mouski from Center Harbor, NH
I use fresh dryer sheets and used ones to freshen up and dust with. I go over the upholstery and cushions with a spray of Lysol disinfectant and then air fluff the throw pillows and give them a rub with a dryer sheet. I use a dryer sheet to go over the upholstery. It picks up dust and leaves behind a nice soft scent.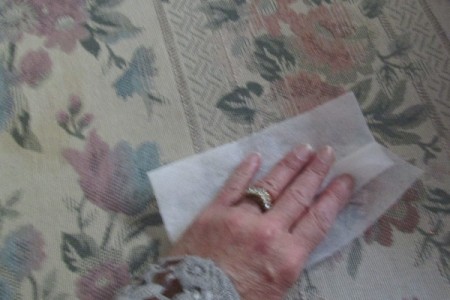 Questions
Ask a QuestionHere are the questions asked by community members. Read on to see the answers provided by the ThriftyFun community or ask a new question.
What are some alternative uses for Bounce fabric sheets?
By s.richard from Church Point, LA
Answers
June 21, 2010
0

found this helpful
Bounce dryer sheets keep pests such as mice away, I use them around the camp site, this also works for ants. They also repel mosquitoes (just stick a sheet through a belt loop). Stick the sheets into your drawers or closets to keep things from smelling musty.
You can use them to dust, as they are anti static they keep dust from resettling. If you are into hand sewing take the needle after you have threaded it and push it through a sheet of Bounce, it will keep the thread from tangling after stitches. :)
June 22, 2010
0

found this helpful
If you do machine appliqueing while sewing, it makes a good fabric underneath your work to keep it from puckering.
February 5, 2011
0

found this helpful
Tuck a dryer sheet into your pants belt loop in the summer and mosquitoes will leave you alone.
February 7, 2015
0

found this helpful
Here in Louisiana the Bounce sheets do not keep away mice or rats. They just go around it. If you have a cooking pot you can put a sheet covering the bottom after it is clean and rats, mice and roaches will not go in it. I did this at my camp by saltwater and my house in town.
You do have to change the sheets every couple months. I have friends with barns and they have tried every brand dryer sheet they could get their hands on and the critters just go around them. I put five tennis balls and 3 sheets of bounce with every load in my dryer and it is great. I do use the sheets for about five dryer loads and then I line all the bathroom trashcans with them. j
Answer

this Question

...
I have been reading here about rubbing used dryer sheets on your dog to help get rid of loose hair. Would this work on cats as well or is there anything toxic in the sheets?
By Sharon from Mackinaw, IL
Answers
November 11, 2010
0

found this helpful
Dryer sheets contain silicone which pets ingest as they lick themselves. A good daily grooming will help control the hair.
November 12, 2010
0

found this helpful
A clean rag, or even a paper towel, rinsed in warm water and wrung out, will accomplish the same thing as a dryer sheet, without the chemicals. As "takelababy" also suggested, daily grooming helps, too.
November 12, 2010
0

found this helpful
Every time I see this thing about using dryer sheets on pets I write back, imploring people not to use them. They are full of toxic chemicals. We should not even be using them. I finally contributed a tip on this, which will hopefully appear in this newsletter soon. Pets lick themselves and will ingest these chemicals and can get sick and die. Humans absorb the chemicals through the skin. Please don't use dryer sheets on your pets or their bedding or toys!
Answer

this Question

...