Answers
April 13, 2020
0

found this helpful
Best Answer
There are some YouTube videos that may help.
Personally, I do not buy any expensive designer items online unless I have dealt with the seller before and the seller can produce the original receipts. Even then I have to think twice.
This is me and most of my friends. There are too many scam/fraudulent pieces out there and I prefer not to take risks.
Post back what you decide!
April 14, 2020
0

found this helpful
Best Answer
I agree - if buying on line be very careful and if there are any 'red flags' about the seller - stop and move on.
Higher priced items are usually best if seen in person (and maybe these are 'in person' as you do not say) and even then you should be very sure you can return the item for any reason (within 'so many days' and that should be written on the receipt).
The belts do look to be authentic from the pictures but I hope you will check further before buying.
This is a forum that answers questions on the authenticity of Salvatore Ferragamo items. Free to join and they answer quickly.
April 16, 2020
0

found this helpful
Best Answer
Today there are a lot of people or companies that make fake belts and hand bags to sell online claiming they are from the designer. I would just be careful when buying items like this online. It is hard to authenticate them from images and if you don't know the sell I would suggest that you don't buy them.
Answer

this Question

...
So I want to buy these Balenciaga Arenas. Can you guys help me confirm if these are authentic or not?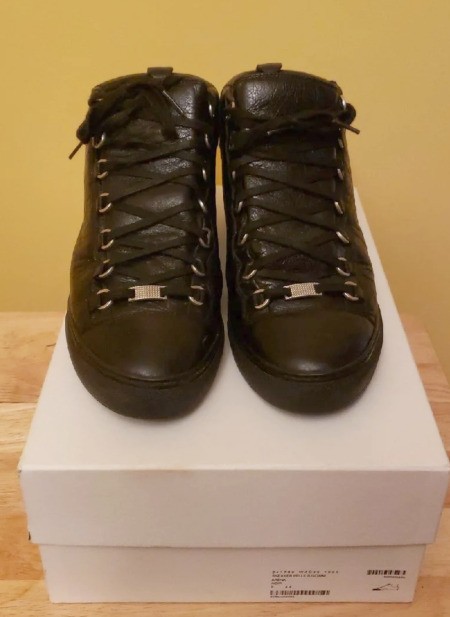 Answers
August 21, 2019
0

found this helpful
The only way you can be assured something is authentic is to buy from a factory-authorized dealer. If a price sounds too good to be true, it usually is
August 21, 2019
0

found this helpful
The people who make almost any 'knockoff' are going to be pretty good in producing an authentic looking product or what would be the point?
Although there are some that throw things together for a fast buck and these are easy to spot - usually due to poor workmanship.
This brand, as well as others in this category are constantly fighting the people who make and sell knockoffs so it is good that you are aware of this.
Apparently you have not purchased these shoes so if they are not in an authorized distribution store it would be better to save your money unless you just want to take a chance just to have the brand even if it could be a 'fake'.
Balenciaga Arenas company will not tell you if they are 'knockoffs' - in fact - they may not even answer an inquiry.
But if you give them an address where these are found they will tell you if this is one of their authorized distribution stores.
August 23, 2019
0

found this helpful
Where are you trying to purchase these from? I would only purchase from a website that will guarantee they're legitimate.
Example: Poshmark, only allows people to sell authentic and if they are not, you can get a refund.
Answer

this Question

...