Avoiding Unnecessary Purchases
Solutions
Share on ThriftyFunThis guide contains the following solutions. Have something to add? Please share your solution!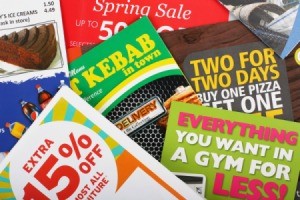 I noticed that when I read the Sunday paper (and the store sale flyers) or catalogs, that suddenly I would "need" something because it was on sale. I also noticed that when I got catalogs in the mail, I would also find that I "need something" and I had some un-necessary magazine subscriptions (free of course) that provided tons of articles about which celebrity was wearing, what the best hair and makeup products and new fashions, home decorating). The list of temptation was pretty much endless.
I stopped subscribing to the Sunday paper (or throw out the circulars right away, you can always look online for the store sales if necessary).
I throw away catalogs without so much as opening a page.
I cancelled as many "junk mail" items (brochures, catalogs) as possible.
I let the magazine subscriptions run out or pass them off to friends (local hair salon is good too) without opening them.
I never turn on channels like home shopping or infomercials or anyone promoting a book, etc.
I know it sounds super-easy and probably all of you already do those things, but to tell you the truth, I didn't realize how much those sales pitches were influencing the money I spent, until I ended up with two of the same bedding sets that I didn't need.
My bank account and my peace of mind thank me for this, and I no longer envy or crave the products that I really do not need.
Thanks for listening to me. It was an epiphany for me. Now I'm enjoying ThriftyFun much more than those other sales pitches and glossy colorful advertisements (like buy more save more, hahaha).
By Bella Swan from Forks, WA
July 19, 2005
1

found this helpful
At least it is for me! When I am thinking of buying something, I make myself stop long enough to consider the following questions:
Is this a planned expenditure or an impulse buy?
Am I able to put it to good use right now?
How often per year will I be able to use it?
Do I have the cash to pay for it right now without impacting anything else?
Where am I going to put it or store it at home?
Most of the time, I decide against the purchase after the first couple of questions but if I make it through all of them, I ask myself do I really need this and what else will I be giving up if I do purchase it?
I have found during the past couple of years that I am able to avoid almost all impulse spending in this manner and even most of the planned purchasing.
The only thing that is multiplying and expanding is my savings account, and the elimination of any debt, which makes me very happy. This is the 8th month in a row where I had more money left at the end of the month than I had planned on at the beginning.
By Ronsan
Comments
July 19, 2005
0

found this helpful
Top Comment
I like your list. I think I do something similar. When I want to buy something I am not certain I need I try to talk myself out of it.
For example:
"What do you mean you need it? It'll probably end up in the junk box in the garage!" Um, I don't actually have these conversations with myself out loud!
I also ask myself:
Is there something else that would serve the same purpose or a cheaper way of getting the job done?
I read a cool tip about placing a floor tile on the kitchen counter next to the stove so that there would be a place to set hot pots. I almost bought a floor tile. Then I remembered there were a few left over from the kitchen being tiled and used one of those instead.
Another trick I use is to walk away. If I really need the item I'll come back for it.
March 31, 2012
0

found this helpful
Top Comment
The list is great and right on. As retirees who never made a lot of money and have a very minimal retirement income. (what we get in a year for both of us a neighbor gets more per month just for him) and friends can't believe all we do, they think we are rich (in each other only) but we are far from it.
We've have always said is it a need or a want and I also looked at things with - how long did I have to work to make the cost of the item. It is a great reality check. Starbucks/fast food drinkers-eaters, mani/pedi folk are you listening? Is it really worth it?
Having funds for really important things is so much better. I could go on and on, but trust you get the idea. We are very happy and have never felt deprived. We don't need "stuff" or "treats" to enjoy life fully.
I love looking through mail order catalogs. In the past I ended up with many items I didn't need because I would fill out that order form and send it in. Now, I fill out the order form with anything that takes my fancy.
Then I throw out the catalog and put the order form away for several days to a week. When I look it over again, I can't even remember why I wanted the items and the order form follows the catalog into the trash (or recycle bin) On the rare occasion that I still want one of the items I order only that.
By Gailya Illsley from Lillington, NC
Comments
December 3, 2009
0

found this helpful
Top Comment
Excellent method. I've been doing that for the past 70 years. I used to go through Mother's Miles Kimball catalog around Christmas (and other times) and have so much fun filling out the order form. Sure enough, later I could seldom recall why I wanted the item(s) so much!
Kelly Ann Butterbaugh
1

found this helpful
No matter what MasterCard executives want you to believe, those scenarios presented in their television advertisements are not priceless; in fact, they're quite expensive. The ads ask an array of appraisal questions all ending with the same answer - priceless.

Read More...
Kelly Ann Butterbaugh
0

found this helpful
If I watch, really, really watch, I'll be able to pay off my credit card bills within a year. Sound familiar? It's a promise many of us make but few keep. No matter how much we try, we can't stop spending. It's a cycle that catches the best of us. In trying to save we end up spending.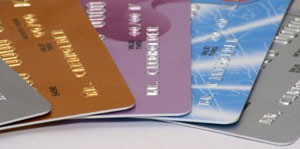 Read More...
It seems really simple but some people still go over their spending limit when they shop and have to put stuff back at the checkout. I hate to do that, so what my husband and I do now is we set a limit and I put that limit into the calculator when we get to the store.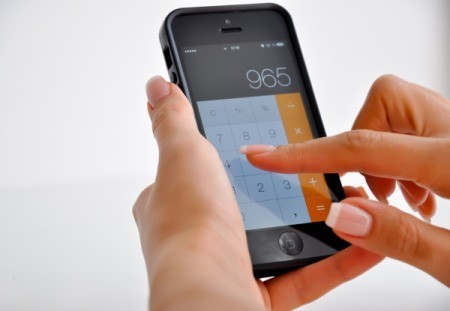 Read More...
When I receive catalogs or those thick fliers in the mail, I go through them and turn down the page for anything I "think" I want. Then I put it aside for about 1 week. At that point, I look at those items again.
Read More...
June 27, 2005
0

found this helpful
Set a daily allowance on spending, once it's gone don't go to the ATM or bank for more money. Keep track of your expenditures. Weigh them to see if you want to keep on the way you are or if there's something that you'd like to quit buying.
Read More...
June 24, 2004
0

found this helpful
One of the most effective methods of plugging those leaks in the budget and buying impulsively is to stay out of the stores and malls. It was hard at first but now it is much easier. I noticed the difference in my budget immediately.
Read More...
June 6, 2016
0

found this helpful
This guide is about avoiding shopping impulsively. Making sure you really need and can afford what you buy is important.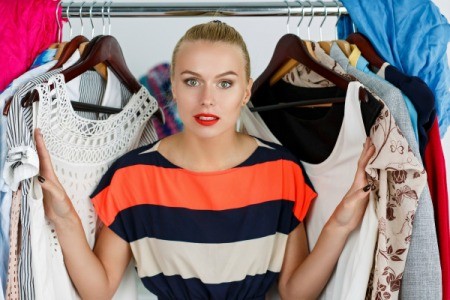 June 15, 2005
0

found this helpful
When neighbors and friends come around trying to sell items, if it's not something that you're going to be able to use or give as a gift, don't feel like you have to buy from them. Learn to say "no" to frivolous spending.
Read More...
May 20, 2005
0

found this helpful
Don't buy things just because they are on sale! Only buy things you use and then wait until they are on sale, and use coupons!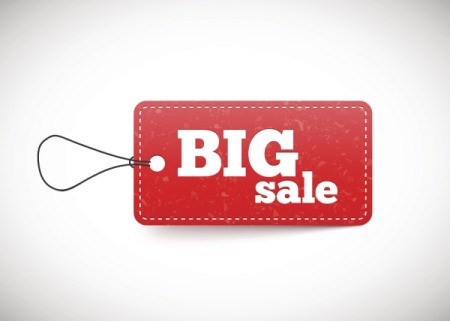 Read More...
Related Content