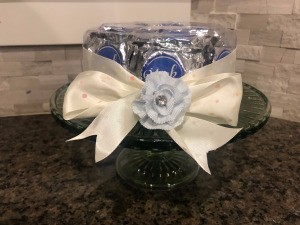 Need a birthday or congratulations gift? Here's a thoughtful one.
This gift would be great for someone who loves baking, desserts, or would use a cake stand.
The gift includes:
- a cake stand
- DIY birthday cake (with recipients favorite candy inside)
+ your choice of decorating the cake.
Ideas where you can purchase cake stands:
- Target, Walmart, Marshalls, Ross, TJ Maxx, Macy's, thriftstores, etc.