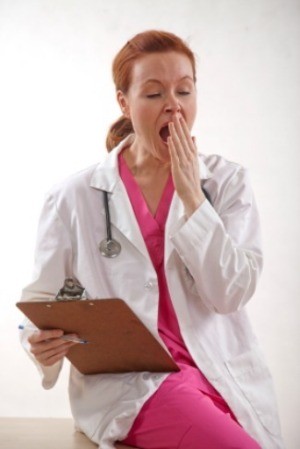 Do you feel low of energy after you eat your morning breakfast? If so, try just eating a piece of whole wheat toast with a glass of orange juice. You will feel so great. Then wait about 30 minutes, and eat your cereal, whole grain. You will notice a big difference in how you feel. Eating cereal first sometimes makes your blood sugars go up and slow you down in the morning. If you like cereal, try eating a bowl before going to bed. It works great at night.
By Karen from MO
Read More

Comments
Although I eat a healthy diet and exercise most days, I find myself eating hard candies all day, not because I am hungry, but more to give me an energy lift. I have a busy life and can't really cut back. Has any one got any tips for a supplement or something that has helped them cope with a similar problem?
By happy ending
Answers
April 6, 2011
0

found this helpful
I take a sustained release B complex supplement. I'm giving a link so you can see what I'm talking about:
www.vitacost.com/Schiff-Sustained-Release-Vitamin...
I think it does help. By the end of the day I'm still tired, but I don't get that exhausted feeling in the afternoon. But FYI, it changes the color of your pee! I didn't expect that. :-)
April 6, 2011
0

found this helpful
Are you eating a big enough breakfast? A pretty good size breakfast can take you through until afternoon with hardly a thought. More than you'd think: bread or toast/egg or cheese/cereal or yogurt/glass of milk, maybe a few seed/nuts on cereal/yogurt. Fruit.
I don't eat like that every day, just when I get hungry more than usual for the day but then I don't even think about food.
April 6, 2011
0

found this helpful
You might be experiencing low blood sugar, or chronic fatigue. Make an appointment with your doctor. I get tired very easily since I'm now in my 60's. I have bouts with my chronic fatigue, so it's a little of both, my age and chronic fatigue.
April 7, 2011
0

found this helpful
Stop eating the hard candy. It is one factor that is making you tired. Candy is not a source of energy. Also it will cause you dental problems as well.
April 7, 2011
0

found this helpful
Sugar gives you a quick energy boost then your sugar level drops and you need another to feel that boost. You are in a cycle of wanting that boost. Agree with the breakfast advice make a sensible breakfast and drop the hard candy.
April 7, 2011
0

found this helpful
I was on a crazy diet once where I ate 100 calories every hour for 12 hours. The idea was that it would keep your metabolism burning all day. Well, what I did find out was that my energy level never dipped during the day.
I would suggest eating smaller meals throughout the day as opposed to 3 large meals. As well as healthy snacks like everyone else mentioned. I keep a container of almonds and granola bars in my car at so I can eat them when I'm feeling tired or hungy.
April 7, 2011
0

found this helpful
Please stop eating the candy (and other processed sugar) and eat fresh fruits and veggies at the time you usually pop those candies in your mouth instead because they will boost your energy in a natural and healthy way! The refined sugar that gives you a huge boost also then causes your normal food digestion function to slow way down and store body fats rather than burning the fats and that's why you're feeling tired and sluggish. Keep up the good work on the good food and exercising. :-)
April 7, 2011
0

found this helpful
You're allowing your body to work on a sugar-rush. Leave the candies alone. Sugar is poison to a person's body. Did you know that cancer cells (which we all have, btw) thrive on sugar? I suggest you take vitamin B-12 for energy instead. If you need something sweet, try some fruit!
April 8, 2011
0

found this helpful
Green tea or black tea or oolong will give you a sustained boost without a lot of caffeine as well as keep you calm so you can concentrate. Lots of good flavors out there. Swanson Vitamins has some natural energy boosting products that really work. Good vitamins do a lot to making us feel like we can go ahead at our best.
I've read that alot of fatigue is caused by a lack or magnesium, vitamin d, omega 3's, and iodine. Many Americans are deficient in these. Kelp tablets regulate and boost the thyroid and other endocrine systems.
Sugar is a bad way to go hard on so many systems and adrenols...plus your teeth! But even allergies or asthma can make one exhausted! I got rid of 90% mine, and I have lots of energy now and I'm in my 50's.
Getting enough protein, too!
I hope this helps. If you don't seem to feel better, you might want to have a physical as suggested.
Hope you get better!
Blessings!
(PS there is a book written by a Nursing instructor at a college called "When Your Body has the Blues" which deals with supplements and light and women.)
April 8, 2011
0

found this helpful
Try vitamin B12 tabs I take 2 every morning and have been feeling energy and no more sluggish
days. I really know these worked for me and my doctor was happy.
April 11, 2011
0

found this helpful
Are you sure you want to do all the tasks you are setting yourself each day? People hire Life Coaches who tell them to stop doing things. You could save yourself the expense of a Life Coach and stop doing whatever is dragging you down.
Hope you find the answer to your problem.
Answer

this Question