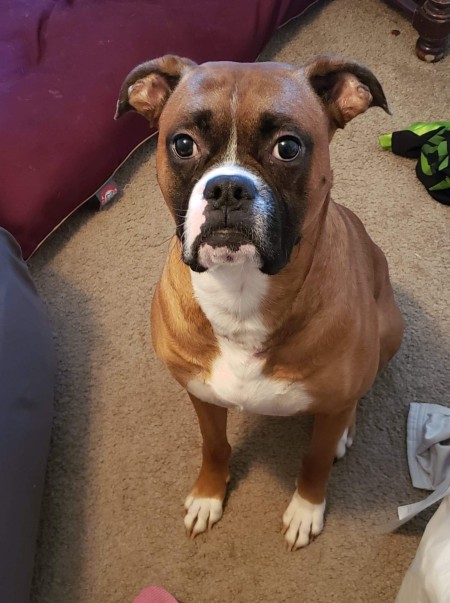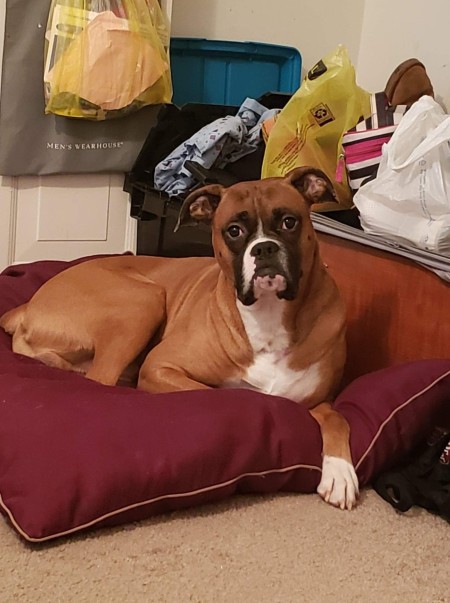 Your Pet's Age
3
Your Pet's Breed
Boxer
How and when did you get your pet?
We rescued him from an abusive home, the guy beat him, punched him, kicked him, starved him. Honestly I don't know how he made it as long as he did but I'm sure glad he did. He's our BIG BABY, acts like a kid constantly and just so loving and caring despite what he's been through, He truly is an amazing dog/son!
He's also the kindest, gentlest animal I've ever seen when it comes to our 6 year old daughter. He utterly adores her, that's his person til the end. He was the missing piece to our puzzle and we couldn't have completed our family without him!
What does your pet like to do for fun?
Chases our daughter around the house, long walks, loves playing in the creek, car rides, and let's not forgot his orange squeaky rubber bone, it's his favorite toy. His top favorite thing to do is getting on the bed and wedging himself between my wife and I.
Do you have anything else to share about your pet?
He's chilled and calm and goes with the flow til potty time and play time. He amazes us cause he is the silliest, most loveable and loyal dog in the world despite his rough beginnings. We love him and as far as we are concerned, he's our son!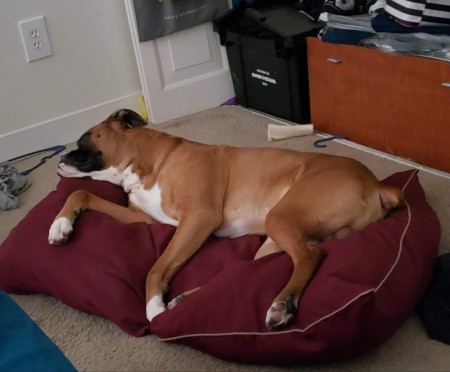 Add your voice! Click below to comment. ThriftyFun is powered by your wisdom!