Debra Frick
0

found this helpful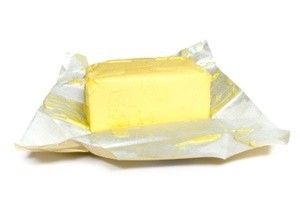 Well, I am getting up there in years and my husband and I both are a little over weight. Seeking advice from our doctor we were told that we like thousands of other Americans, we needed to start eating more heart healthy food and switch our fat intakes. Less fried food, more fresh salads and to buy natural products where we could. I asked my doctor about "butter vs. margarine" and was told that, believe it or not, butter being a natural product was probably better for our bodies.
Like any thing else if you over do it and put butter on everything, it will not be good for your body. Margarine, unlike butter, is a chemical product that is sometimes worse for your body than butter because of the processes that it goes through to be made. Heck, I don't care about all that. Every other day, there are reports about which is better. To my way of thinking, with the beef industry trying very hard to go back to not flooding the bodies of our steaks with hormones and antibiotics, this is also making our butter and milk safer to eat, or drink for that matter.
For years, people have been using margarine and have stopped using butter. I thought it would be a great idea for those of you who would like the option of returning to a natural product, some of the cooking facts we have all forgotten about butter. Now I am not advocating for people to eat butter like on the commercial that shows the family eating baked potatoes with a stick of butter stuck in them. I am saying everything in moderation. Olive oil still is the best option for browning meats and general cooking purposes.
Butter Storage
Butter unlike its margarine counterpart really should not be left for days on a counter it really needs to be refrigerated or frozen. So here is the scoop unopened butter keeps in the refrigerator for several weeks and opened butter should be kept in a butter keeper in your refrigerator. Freezing butter is a simple matter of sealing in a freezer bag or using one of those new food savers. Butter can be frozen for up to 9 months.
Butter Equivalents
1 pound of butter equals 4 sticks or 2 cups or 32 tablespoons
1/2 pound of butter equals 2 sticks or 1 cup or 16 tablespoons
1/4 pound of butter equals 1 stick or 1/2 cup or 8 tablespoons
1/8 pound equals 1/2 stick of butter or 1/4 of a cup or 4 tablespoons.
Butter Varieties
Lightly salted butter can be used as a table spread and is generally best for cooking. If you like to make flavored butters for that special occasion, lightly salted butter is best for savory spreads using wine or herbs.
Unsalted butter, better know as sweet butter, is best used for baking and when making sweet flavor butters such as honey butter. It is common practice for chefs to use unsalted butter for seafood and baking for it's delicate flavor.
Whipped butter contains more air and moisture than regular butter. It is almost exclusively used as a table spread. It is not used in cooking at all as it weights less than that of regular butter and should not be used as a substitute.
Cultured butter is made with cream that has had active cultures added to it. This produces a tangy butter, but with a shorter shelf life.
Have a Happy and Healthy diet!
Is there a difference in quantity when using butter instead of margarine in both general cooking and baking?
By beverly Conner from Carlsbad, CA
Answers
November 3, 2010
0

found this helpful
If you use real margarine, the baked quality will be similar in texture, etc. If the butter flavor is a component of the cookie (for example, in shortbread), you will notice some difference in flavor.
What you need to be careful of, however, is not to use the "spreads", tub margarine, softer sticks or other margarine products that have other ingredients in them, such as water and other liquids. The good news is that usually the old-fashioned, "regular old" margarine are less expensive than some of the other products.
The easiest way is to look at the calorie count on the nutrition label, the calories should be the same as butter, around 100 calories per tablespoon.
November 3, 2010
0

found this helpful
I have used the stick margerine in cooking/baking for years and can't tell any difference.
November 3, 2010
0

found this helpful
I'm confused. The subject asks if there is a difference in "quality," but the written question asks if there is a difference in "quantity."
Others have already answered about taste (quality). I'm not sure what Beverly would want to know about quantity, but butter and margarine measure the same. If you're substituting one for the other in a recipe, use the same measurement.
November 4, 2010
0

found this helpful
Not sure what exactly you are asking, I can only say that in my baking days I used oil no matter if the recipe said oil, butter, margarine, lard. Used same amounts, a cup of one is a cup of the other to me. I had good results with the oil all the time.
November 4, 2010
0

found this helpful
Butter tastes the best.
November 4, 2010
0

found this helpful
If you are using the original (i.e. stick or hard) there is no difference in the quantity (amount) but you should not substitute soft for hard, or vice-versa.
As for quality, there will be some difference in flavor but the end product should be very much the same, with only a slight difference in taste.
November 5, 2010
0

found this helpful
Paula Deen says so.
Answer

this Question

...