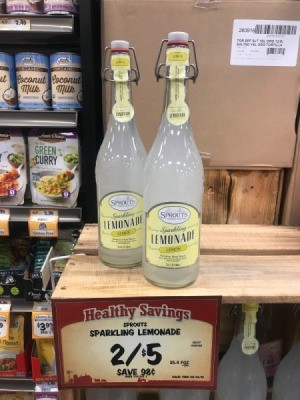 You are not supposed to judge products based on packaging alone, but I am easily amused and distracted when products have "nice packaging".
I actually purchased a couple clear glass bottles with stoppers at Ikea a few months ago, but you can find the exact concept at Sprouts for their Sparkling Lemonade Lemon - 25.4 oz.
Either way, Sprouts has a 100% guarantee policy if you're not satisfied you can get a refund. If it works out, not only do you get to enjoy the lemonade, but you also end up having your moneys worth since the bottle alone would cost that price!
Example:
At Ikea the bottle alone is going for:
- 17 oz for $1.99
- 34 oz for $2.99
https://www.ikea.com/us/en/catalog/products/10342687/
https://www.ikea.com/us/en/catalog/products/40227983/