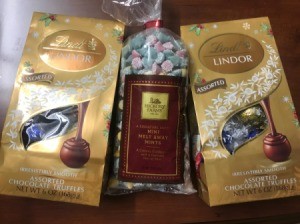 Christmas is now over. All retailers are getting rid of their holiday items by pricing them 70 to 90% off!
I bought some of my favorite candies at Target for 70% off. Even though they're holiday packaging - the chocolates are exactly the same as the ones sold year-round! The decorations of the wrapper does not scream holiday and, the expiration date is valid for a long time!
- 8/31/2019
- 9/23/2019
You can even buy the chocolates to make your own gift boxes to give during Valentine's Day or Mother's Day/Father's Day, as a birthday gift, etc!
*Do check the expiration date though, it is only a great buy if the expiration is far away!*
Example: https://www.thriftyfun.com/Christmas-Candy-Egg-Carton-Gift-Box.html But make it as a Valentine's Egg Carton Day Gift Box.