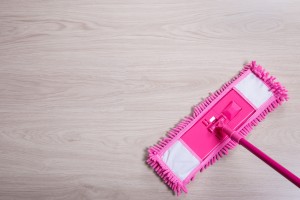 I know the Swiffer has taken over the market, but I need to know where to purchase the "old fashioned dust mops"? None of the stores I checked carry them any more.
Please advise.
Thank you.
By Rosalie Shoeman from San Diego, CA
Answers

November 17, 2009
0

found this helpful
Best Answer
Have you checked a Home Depot/Lowe's type store? I was in Home Depot a few months ago, and came across what seemed like a large assortment of brooms/brushes/mops/dusters.
And Target has a nice selection, too. I feel like I've seen one recently where you remove the dust cover and toss it in the washer (don't remember if it was cotton or microfiber). Don't look by the floor cleaning and other solutions (that's where you'll find the Swiffer disposable things), but instead kind of where they have laundry baskets. Somewhere near there they have sponges, cleaning cloths, and nearby should be mops and dusters.
Best of luck! Hope you get a good one that lasts a long time!

November 18, 2009
0

found this helpful
Best Answer
If you have Dollar Tree Stores near you, look there. Dust mops are available in the one in my area.

November 20, 2009
0

found this helpful
Best Answer
O Cedar has a microfiber 'Performer' dust mop set-Ck O cedar on the webb-
I bought a mophead and 3 refills at Target
I use them to dry dust and another to wet mop my ceramic tile floors and then throw it into the washer
I bought 3 because I was afraid they would stop making them
Answer

this Question
I would like to find and buy another old-fashioned dust mop like I used years ago on all my floors.
By Lillian

Answers

Joan
Bronze Feedback Medal for All Time! 186 Feedbacks
May 3, 2012
0

found this helpful
I think I have seen them on vermontcountry store.com

July 20, 2021
0

found this helpful
I have one that I purchased from Old Time Pottery in Wilmington, NC. They have stores all over so there may be one in your area.
It is just like the one in the picture except mine is blue. The cost was than $10.00. You can remove the mop and wash it.

July 20, 2021
0

found this helpful
This is a picture of my dust mop from Old Time Pottery.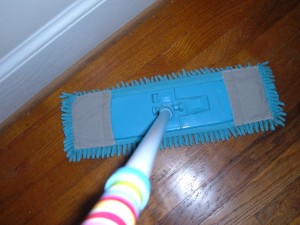 Answer

this Question