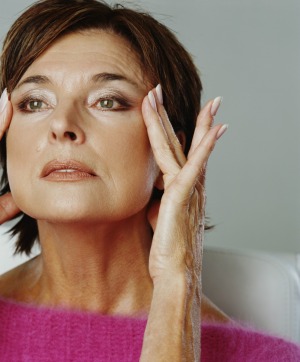 A wonderful night moisturizing cream, possibly in your medicine cabinet! I stumbled across a wonderful, cheap nightcream. A & D Ointment. It sounds crazy, but it has done wonders for my skin. (I am in the 50+ category) I had a procedure done on my eyes, and the doctor recommended using it to sooth the skin.
After a few days, I began to notice how smooth and soft the skin around my eyes was, so I started to use it all over my face. Redness disappeared, and so did small blemishes and dark spots, amazing, and I am a user of expensive cosmetics! Give it a try, it certainly can't hurt and it might save you lots on expensive night creams.
By Carol from Alexandria, VA
Read More

Comments

joanWZ
Bronze Post Medal for All Time! 118 Posts
For younger looking skin, just grab evaporated milk from your fridge or pantry. Put in a small bowl, and just use your fingertip to apply to your face. Leave it for 5 minutes.
Then wash your face with lukewarm water. This will help you to achieve the younger look you want if you apply at least 3 times week.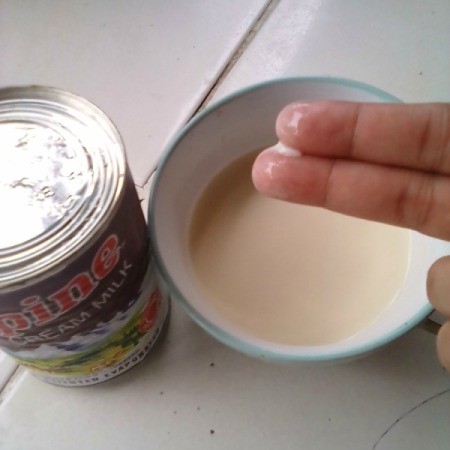 Read More...

mindy
Bronze Post Medal for All Time! 109 Posts
I am looking for a great anti aging product and one that is preferably inexpensive. All the advertising is overwhelming and it's confusing. I am open to all suggestions especially ones that I can use from cheap items or something I can make. Thank you
Mindy
Answers
By Joseph Raglione (Guest Post)
January 10, 2008
0

found this helpful
Best Answer
Hello from Canada!
The best anti-aging ingredients are:
1. Plenty of outdoor exercise...
2. Lots of vegetables and fruits, specifically green vegetables and apples....
3. Soybean milk and soy products and porridge.
4. Chicken or steak once a month or less.
5. Blueberry and Razzberry jams, have anti-cancer properties.
By kay (Guest Post)
January 10, 2008
0

found this helpful
Best Answer
I order organic coconut oil. It is wonderful for anti- aging, and I am 60 yrs. old. Just be sure and get a good grade. Mine comes in a capsule, I also take a couple a day.
My skin is very dry and I also order unrefined shea btter. it comes in a big hunk. I just put a small amount ina a bowl and place it in the microwave on "defrost" until melted. It is wonderful on your skin, you can really see a difference in your skin ( body) by the next day.
Kay
By jmouse13 (Guest Post)
January 11, 2008
0

found this helpful
Best Answer
I am in my very late 70's. I keep house and cook for a disabled husband of 84 and a grandson 18. I volunteer at least 1 day a week at the hospital in town. No one believes I am past 60. I believe my good health and looks come from the Aloe Vera I use. I drink it and use it on my face and skin.
Even hair products have aloe in them. A cheap site for excellent aloe (greenhouse grown in the US ) is www.aloetherapy. Read labels. A lot of places say aloe and in the ingredients list it is way down on the list. Good luck to you.

January 11, 2008
0

found this helpful
Best Answer
I use olive oil. I put about 1 1/2 to 2 teaspoons of dried lavender buds in about an 8oz bottle of olive oil. It takes about a month for the lavender to get saturated enough to all sink to the bottom, but I start using it about a week after I put the lavender in and it smells so good. Looks like you have gotten lots of ideas - I think that I may try a few of them also.
PS - you feel young, you look young.
By guddi (Guest Post)
March 29, 2008
0

found this helpful
Best Answer
Wrinkle Removal Recipe
Banana is wonderful as an anti-wrinkle treatment.
Mash 1/4 banana until very creamy. Spread all over face and leave for 15-20 minutes before rinsing off with warm water followed by a dash of cold.
Gently pat dry.
Do this every night and see the difference...:)
Answer

this Question
I'm letting my blonde hair color grow off and will be be mostly grey/white. I've tried this before, but went back to hair dyes because I look so washed out. What kind of beauty product do you use on your older skin?
Do you use alpha and beta hydroxy acid products to exfoliate? Clay type masks? I won't use heavy products. I feel less is better, but how can I not look so pale? I'm light skinned.
Answers

Judy
Gold Post Medal for All Time! 677 Posts
August 4, 2018
0

found this helpful
You can use a mild soap. Make sure you use a moisturizer if your skin is dry. You dont need to use heavy makeup. You can use a tinted moisturizer or a BB cream. Use some blush, too.

Hello
Bronze Post Medal for All Time! 107 Posts
August 4, 2018
0

found this helpful
I saw elsewhere a post that said 'THE ONLY 6 SKIN CARE INGREDIENTS YOU ARE EVER GOING TO NEED " and it was
NIACINAMIDE
RETINOL
VITAMIN C
GREEN TEA
SQUALANE
HYALURONIC ACID
I can't find the link right now sadly but I did make a note of it.
personally i have used Retinol a lot, and also a tinted sunblock. These really help. Also Vitamin C and niacinamide I will put into a bentonite clay mask. Shea butter is the only night moisturizer I need and I also use a Mexican soap called Tepezcohuite which supposedly helps reconstitute collagen, as well as cleanses.
Andalou Naturals has a nice tinted sunblock. I basically have done my utmost to not venture outside without sunblock since I turned 32 and have used the other things since then and who's to say what I would look like now if I hadn't done those things? I have no illusions that I still look 20 something but in a concrete sense i have fewer wrinkles than others.

poehere
Bronze Post Medal for All Time! 105 Posts
August 4, 2018
0

found this helpful
I live on the islands and therefore, I use a product call Tamanu oil. You can buy this online and it is the most wonderful oil to replenish your skin and make it look young again. I have been using this for years and I swear by this oil.

attosa
Diamond Post Medal for All Time! 1,246 Posts
August 4, 2018
0

found this helpful
My mum n I use Bio Oil and Vitamin C Serum. Both work wonders.

Pghgirl40
Bronze Feedback Medal for All Time! 196 Feedbacks
August 5, 2018
0

found this helpful
Good for you!! Gray is cool!! Flaunt it!!!!
I avoid almost all products as I am convinced they make your skin worse so you keep buying them! I wash my face with warm water and pat it down with a soft towel...nothing else.
If my skin gets dry in the winter, I use a VERY light layer of Vaseline on it when I sleep (just be sure to use old pillow cases as it stains).
I use a very light pink/red blush (the one product I do buy--or ask for as a gift) is Clinique products. Their people in the department store are very helpful and you can find the best color for you and they give samples. You can buy your first product there if you feel guilty....or go and buy it online for much less.
Before my eyes got so dry and itchy, I used their mascara and shadows also...but I haven't been able to wear eye make up in almost 20 years now.
People never guess my age (always guess much younger--of course they could just be being polite), so I think what I am doing is working!

suz1230
Silver Feedback Medal for All Time! 451 Feedbacks
August 6, 2018
0

found this helpful
Exfoliating 3x a week helps greatly. Our skin has a tenancy to build up what they call "dead skin cells" and those play a big part in one having dull skin. Using an exfoliating topical sluffs all that off. Then apply a moisturizer.
Personally, I like taking a tsp full of baking soda, and mixing that with aloe vera gel, then gently rubbing my face with that, then rinsing. You can add your favorite creams or soap wash to the mix, or not.
Also, using "cellular turnover" products keeps the dead cells shedding too, like the products that contain salicylic or glycolic acid.
Drinking lots of water daily plays one of the biggest roles too with our skin.
Answer

this Question

Is there any product out there that can help with age lines on the neck? I have tried quite a lot of products and nothing I do seems to help with the lines. If anyone knows any wonder product that can make the lines look better that would be great. My face is fine as I cleanse and tone every day and night. Its just my neck that is the problem. Thanks.
By joanne from England
Answers

pam munro
Gold Post Medal for All Time! 519 Posts
February 10, 2010
1

found this helpful
Try using anti-aging products with retinol or similar ingredients (see Garnier/Olay/Roc, etc.) They will defoliate your skin on your throat & reduce lines - you can help by smoothing them out with an upward massage - also keep your neck hydrated with moisturizer to pump out the lines. We all should take as good care of our necks as we do of our faces. There are marvelous products out there (also try the Avon anti-aging line) nowadays - so try some to see what works best for you.

February 10, 2010
0

found this helpful
There is a product called StriVectin Neck Cream.
Answer

this Question