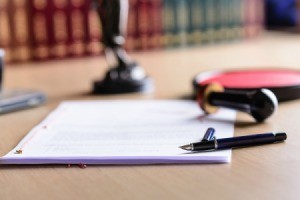 My mom is 89 and has dementia. Let me say there is a substantial amount of money and posessions at stake. She and my now deceased dad made a living will and trust in 2000. My dad passed away 7 years ago. I have 1 brother and he is a prescription drug addict and an alcoholic. He is addicted to oxycodone and he also gives it to my mom which at her age could kill her and is taking advantage of my mom's mental state. In the living will I am to have Power of Attorney and if something happens to me then he will. A month and a half ago he took my mom to her attorney and had her change the Power of Attorney to him. He then changed all the locks on her house so I can not get in.
I have had a key to her house for 30 years. What can I do to get the Power of Attorney changed back to me or to a neutral person. I live 5 mins from my mom. I go see her every day. I check on her. I go to the store for her. I cook for her, take her to her doctor appointments and dentist appointments. He does not even go see her, now that he had the Power of Attorney changed to him, unless she calls him and asks him to come fix something in her house. I have 1 daughter and 2 grandchildren and he will take everything she has unless this is changed. Please help me. Thank you so much!
By Pam
Answers

DCA
Bronze Answer Medal for All Time! 220 Answers
December 2, 2014
0

found this helpful
Suggest you consult with an attorney specializing in Power of Attorney issues.

Lizzyanny
Bronze Feedback Medal for All Time! 226 Feedbacks
December 3, 2014
0

found this helpful
Wow! what a tough situation. Clearly you will need a lawyer. But before you hire one can you collect some evidence? Any criminal records, people who will testify to drug abuse, photos of prescription drugs at your Mom's house that are not hers, etc.
Good luck and I am sorry you have to go through this.

December 3, 2014
0

found this helpful
You should see an attorney ASAP as many things can be changed with a POA even selling property if it is a full POA. You need someone who can put a stop to any of this until a full review is made. Has your mother been diagnosed with dementia? Can it be documented?
Hope you do this soon or it may be too late and most things would need a court order to make any changes at a later time. If that is even possible.

December 3, 2014
0

found this helpful
I would like to add: it appears that everything he is doing is legal with a full POA and what you do for your mother or what you have done in the past will not make very much difference, as long as he has a full POA.
Answer

this Question