Cheebus is 9 years old. Cheebus is very special to me because my best friend gave her to me right before she passed away from a sudden severe stroke at the age of 29. I wasn't looking to have another cat, but she told me I'd make a good mother.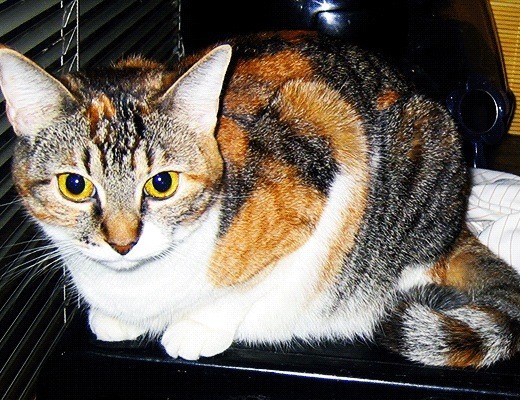 Oh, has this cat ever brought so much joy into my life. The best thing about her is I think of my late girlfriend -every- time I look at Cheebus. What a beautiful gift. Cheebus knows my schedule very well. She will sit inside the bathroom sink minutes before she knows I'm going to brush my teeth and put on my makeup.
She likes to sleep next to me the way a human sleeps in bed. When I wake up in the morning, she is laying parallel to me with her head on the pillow and her body tucked under the blanket, body straight. Cracks me up every time! She is truly something special.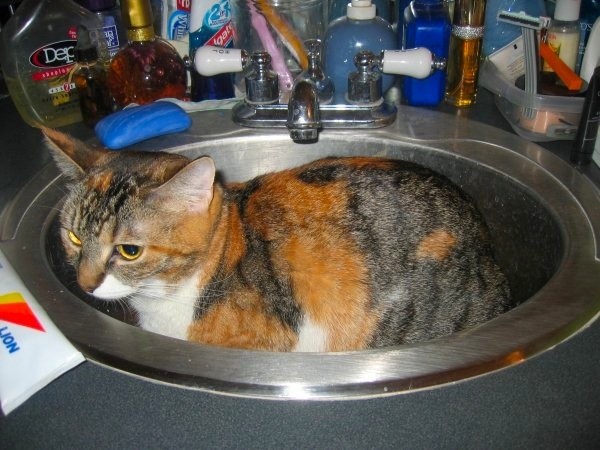 By attosa from Los Angeles, CA