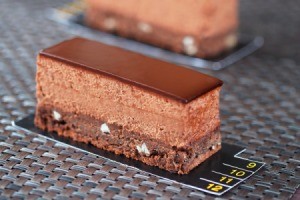 Ingredients
1 package (8 oz.) cream cheese, softened
1/2 cup sugar
1 egg
1/2 cup coconut (optional)
1 roll (18 oz.) pillsbury refrigerated chocolate chip cookies
Directions
Heat oven to 350 degrees F.
In small bowl, beat cream cheese, sugar, and egg until smooth.
Break up 1/2 of cookie dough into ungreased pan (9 or 8 inch square pan) with floured fingers, press dough evenly in bottom of pan to form a crust. Spread cream cheese mixture over dough. Crumble and sprinkle remaining dough over cream cheese mixture.
Bake 35-40 minutes or until golden brown and firm to the touch. Cool 30 minutes refrigerate at least 2 hours or until chilled. Cut into bars. Makes 16 bars.
By imaqt1962 from illinois