Christmas Baking Tips and Tricks
Solutions
Share on ThriftyFunThis guide contains the following solutions. Have something to add? Please share your solution!
Just after Thanksgiving I start making my Christmas cookies. Each weekend I'll make a triple batch of one type of cookie. I'll scoop the cookies onto wax paper lined cookie sheets and cover with foil. Then I pop them into the freezer overnight. The next day I put the cookies in labeled zip top bags.
As Christmas nears and I need cookies, I pull out a few of each kind, allow them to thaw about 30 minutes and bake. Presto! All different kinds of fresh baked cookies. I just took the last batch to work today and they were as fresh as the first.
By Anniem from Kansas
I just finished baking Christmas cookies and I realized how easy it was because I do it in stages.
Saturday evening, I made the dough for 3 batches. Then I refrigerated it until today. (you have to refrigerate the dough anyway for my recipe of sour cream sugar cookies. It took about 2 hours to make 3 separate batches, including clean up time.
Today, I cut them out and baked them. About another 2 hours, again, including clean up time.
Tomorrow I will ice and decorate them. This way, I don't get tired out or bored and the job is done with very little or no stress.
If I did this all in one day, I'd be in the kitchen all day and well into the evening probably. So, avoid the stress and do your baking in stages. Works for me.
Source: My mother from years ago.
By Kathy from Sylvania, OH
I often bake up to 100 dozen cookies around the holidays to give as gifts (Okay, some of them are eaten here at our house too!). For the drop or rolled out type cookies, I start the day after Thanksgiving by making various cookie doughs, and freezing in zip bags (all clearly marked). Then I pick a day when I will be home.
After letting the frozen dough thaw overnight in the fridge, I bake off all of the doughs on the same day. So, on baking day, I am an assembly line of scooping my drop cookies with a small cookie scoop or rolling and cutting out, baking, cooling and storing. There is very little clean up to deal with too-all the messy stuff is dealt with when I am making my doughs.
Source: This is how I roll around the holidays!
December 13, 2005
1

found this helpful
When doing your baking during the holidays this year, the mess is so much easier to clean up if you lay out sheets of waxed paper on your counters before you begin. When you are done, most of the mess just picks up with the sheets of waxed paper! Big time saver for me!
By Robin from Washington, IA
Make a cake for Christmas instead of buying one. Cake mix and frosting are on sale this time of the year. Where I live, cake mixes are on sale for 88 cents a box and frosting for $1.50.
Read More...
To help your cakes rise higher, have all ingredients at room temperature.
Read More...
November 6, 2004
0

found this helpful
After I roast my Thanksgiving turkey, I place all my Christmas baking supplies and utensitls in the clean roasting pan and keep it out on the counter so I won't have to search and drag everything out as I do my Christmas baking. Makes whipping up a quick batch of something really quick when you don't have to find and then put away everything every time! By Linda
Read More...
November 16, 2004
0

found this helpful
When my kids were small, I would bake several batches of cutout type sugar cookies just after Thanksgiving. I used Christmas Theme Cookie cutters and also cut Christmas shapes from cereal box cardboard.
Read More...
July 5, 2017
2

found this helpful
If you need a quick cooling rack, you can easily use some spoons. This is a guide about use spoons for an impromptu cooling rack.

June 28, 2017
0

found this helpful
For baking purposes, it is always best to sift your flour prior measuring. This is a guide about flour sifting tips and tricks.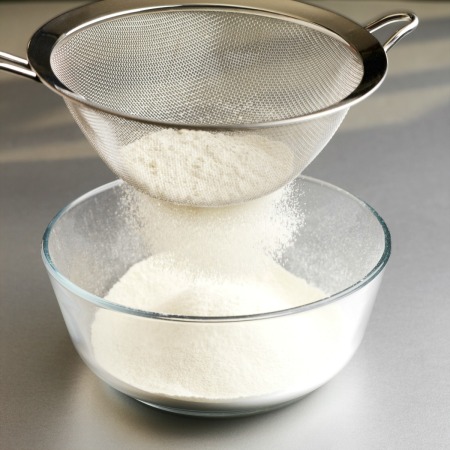 April 24, 2013
0

found this helpful
This is a guide about getting dough to rise. An important step in baking breads, rolls, and other recipes using yeast dough, it letting the dough rise.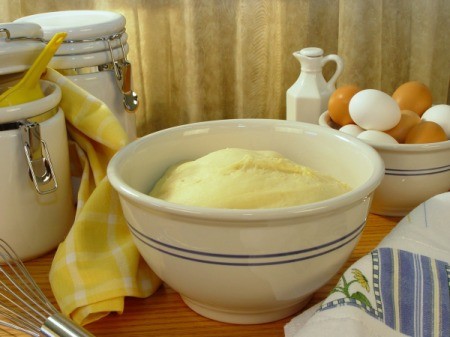 Related Content