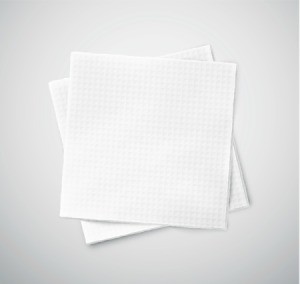 I recycle my paper towels by using them to soak up grease and other liquids that I put in the trash. At mealtime, my husband and I use paper towels for napkins. I felt it such a waste to throw all these paper towels away so I started putting most of them in my recycle bag hanging in the kitchen. Whenever I need to soak up grease, I grab the used paper towels.
After unplugging my George Foreman grill, I place a big wad of wet paper towels in the grill while it is still hot. It softens the stuff that is stuck to the grill and makes cleanup much easier.
To catch the grease drip from our Holland Grill, I put paper towels in the bucket. It beats having to clean that bucket. We even cook sausage and bacon on this grill. When doing this, it takes a lot of paper towels to absorb the grease, but I don't have to worry with having a container full of grease to dispose of.
Whenever I fry and have grease left in the pan, I soak it up with paper towels, tie them up in a plastic grocery bag and put them in the trash.
By Betty from NC