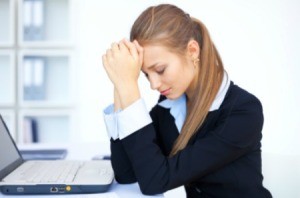 Hi, TF members my computer keeps freezing and also running very slow. Can anyone help? Many thanks.
Helen x
By helen from U.K

Answers
December 13, 2009
0

found this helpful
Internet Explorer:
Click on Start - All Programs - Accessories - System Tools - Disk Cleanup.
Put the Disk Cleanup icon on your desktop and do this every night before shutting down computer.
Mozilla Firefox: Open Moxilla Firefox browser
At top of site click on History tab, click on Show all History. Library box will open up.
Double Click Yesterday tab and all tabs which haven't been cleaned out. Click on Organize - Select All - Delete.
This will clean out all your old files which is causing your computer from running slow and freezing.
December 13, 2009
0

found this helpful
If it is only slow while using the internet I recommend cleaning out your "cookies". For the life of me I can't remember where the clear cookies button is.
You can also "reset" Internet Explorer. That had caused my browser to bog down. (Reset by going to TOOLS - INTERNET OPTIONS - ADVANCED, click on reset button.
If your entire PC is running slow it is usually caused by foreign programs. To clean them up I recommend Ad-Aware by Lavasoft and Spybot - Search & Destroy. Both programs are avvailable for free via tucows.com and are good to run together. Ad-aware first and Spybot second.
If I remember right if you do it the other way around Ad-aware will detect Spybot as a trojan. One of them, I don't remember which, requests you to pay for a liscence but it does let you use the program a couple times before it stops working.
Another thing you can do is check to see if your problem is just a fragmented hard drive. I would do this first. On Vista machines go to START - ALL PROGRAMS - ACCESSORIES - SYSTEM TOOLS - DISC DEFRAGMENTER. If your disc is fragmented badly enough this process can tkae some time so I recommend you do it before going to bed.
Same with the two scanners above.
If you don't regularly run a virus program I recommend AVAST! which is a free virus program that works really well. I think you can download it from TUCOWS as well or just Google it.
Hope this helps.
December 18, 2009
0

found this helpful
Sounds like your computer needs some serious clean-up. Download CrapCleaner and Malwarebytes and run them. Run CrapCleaner first. If you do get Spybot, make sure it's the Spybot Search and Destroy. All are free. Spybot by itself is not.
Even cleaning the inside of your computer will help. Open and vacuum out and use a blower to blow dust the vacuum can't get to. I turn my vacuum so it blows, but you need to stand fairly far away so you don't blow something out of its socket. You will need to clean the room also as it blows dust everywhere.
Run your CrapCleaner every day and it should take care of things for a while.
AdAware can help too.
Go to Control Panel, add/remove programs and delete programs you NEVER use. Make sure you know what they are before you delete them. I once deleted my sound because I thought the name of it sounded like malware.
Hope this helps. Good luck
December 18, 2009
0

found this helpful
Go to Start, Run and type in %TEMP%. That will bring up a lot of unnessary things that have built up on your computer. After that list is shown. Go to edit and click on select all. Go back to file and delete them. Some will not delete but most will. This will clean it up a lot. I do this about 3 times a week. It doesn't take long to erase them. Good luck
December 18, 2009
0

found this helpful
Sounds like you are running Windows! As others have mentioned, if you haven't already, you need to run several of the malware, spyware and anti-virus programs, needed to remove the junk that has accumulated over time while you were operating your machine. Unfortunate this happens when using Windows. Another option to prevent this would be use an alternate OS, such as PCLinuxOS
December 20, 2009
0

found this helpful
I am with Noella! I use all three of those programs weekly and my Windows machine runs excellently! Be sure and 'update' MalwareBytes and Spybot weekly and then run just after updating. The updates are every Wednesday.
Here are the links for all three programs and all three are free:
www.ccleaner.com/.../
www.safer-networking.org/.../index.html
www.malwarebytes.org/mbam.php
Download in the order of the links given here. Restart after download and then run scan. Then move on the the second and the third doing the same procedure. Both you and your computer will be happy campers ;-)
If you need any help or further information please feel free to click on my contact button here :-) Let us know after you're done how much it has helped to use these programs :-)
Answer

this Question
February 5, 2012
0

found this helpful
When I remarried last year my new husband gave me a MacBook for a wedding gift saying it would save him time previously used cleaning up my PC after a Microsoft update, lol.
Actually he was right, though. I used Windows XP on a Compaq for years, and every time I did an update from MS my computer 'lagged and gagged'-slowed considerably, and would require a couple of hours worth of fine tuning to get it running smoothly again.
I learned a lot from the MS forums, and also from the software pages on about.com.
February 5, 2012
0

found this helpful
I run CCleaner and Diskeeper after every software download whether Microsoft updates or otherwise because any download can slow your computer. Doing this cleans and re-adjusts the files and speed will be back to normal. CCleaner is completely free and Diskeeper is free to try for 30 days, $39.95 thereafter but it's yours forever. Here are the completely safe links to download them:
download.cnet.com/.../3000-2094_4-10023645.html
I recommend clicking 'save' (and save to your document folder) when you go to download them that way you will always have the installation set-up on hand. After saving it then click 'run' and follow the prompts. I guarantee you will be happy with both of these products.
February 5, 2012
0

found this helpful
I think that creators of many of the modern programs take for granted we're all running the fastest, most recent, whiz-bang computers, like they are. Doesn't seem to enter their minds that we aren't....
You might check the minimum requirements for Microsoft Security Essentials and compare it to what your computer has (on Windows XP, right-click "My Computer" to see this).
I have never installed Microsoft Security Essentials, but I did have that slow-running problem when I installed BitDefender (antivirus and Internet protection) on an "older" laptop (3 years old). The laptop took about 15 minutes to boot up, and every double-click command took at least a minute to complete. The laptop was pretty much unusable.
Using a different computer, I checked the minimum requirements for BitDefender. Everything was fine--except for the processor speed. The laptop was just below the minimum requirement for BitDefender. This meant BitDefender was using all the processor, plus some of the hard drive space for the remainder of the processing. So, nothing else could run.
I uninstalled BitDefender, installed AVG free, and the laptop works just fine now.