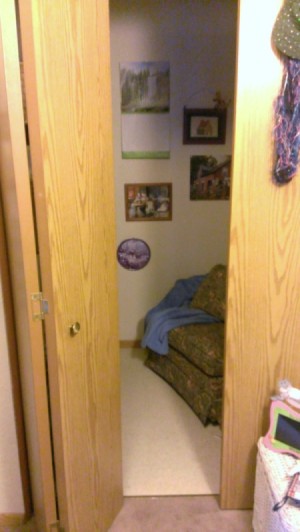 I have a storage unit which was half full but still costs me the same each month. Then, I have a small apt. full of supplies I don't need till I need them, cluttering up my life.
I promised myself I would write more this year and so far, only one thing has made it to paper. The TV, kitchen, and computer are all distractions. So...
With a gimped up hand and way more time than I wanted it to take, I took all the supplies to storage and once again put my home in a state of upheaval, but it was so worth it!
I don't have any "steps or stages" photos, so this might end up a just a share. But it proves that you can do what I did with even a small space. I call it my reading, writing, thinking, and hiding room.