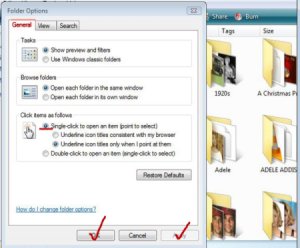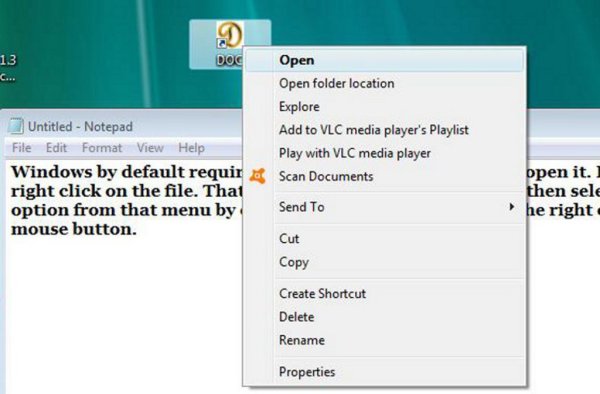 Windows by default requires that you double click a file to open it. First, you right click on the file. That opens a context menu, You can then select an option from that menu by clicking on it with either the right or left mouse button.
Probably 95% of the time, all you will want is to open the file or folder with no need to make a choice from the context menu. You can do this with a single left mouse click. You can set you computer to always open a file or folder this way. Making this change does not remove the ability to right click and gain access to the context menu should you need it.
If you have double clicked for a long time, single clicking can take a day or two to become habit. Once it does, I can almost guarantee you will never want to go back to double clicking. When I install or reinstall an operating system, one of the first things I do is switch double click to single click.
Here is the very easy way to make that switch.
Open any Windows folder; Music, Documents, Downloads, Videos, etc. For purposes of illustration, I have opened a Picture folder in one of my external hard drives. You should then see a menu in the top left area of the page. In the picture, I have highlighted the Menu in red. If you do not see the menu, tap the Alt key. This should make the menu visible. If you are constantly losing the menu, I can show you in another post, how to make it always visible.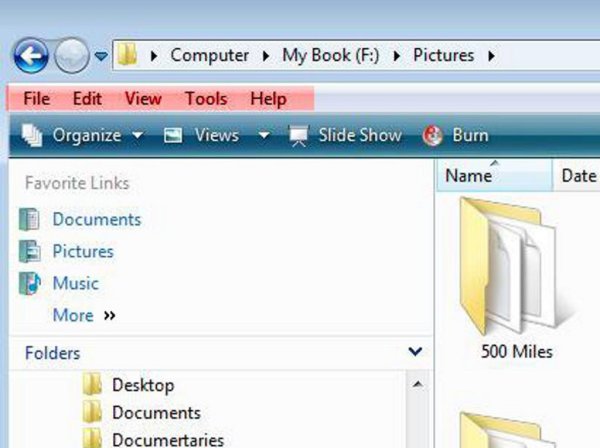 In the Menu, click on the 'Tools' option. This will open a context menu. From the context menu, click on 'Folder Options'.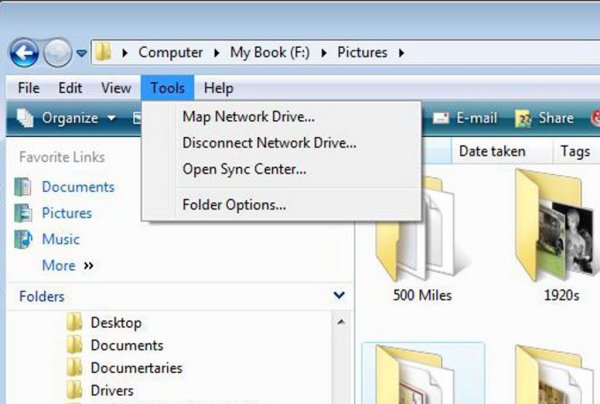 When the Folder Options window opens, in the General tab, click on the 'Single click to open an item' button. Then click on 'Apply', then 'OK'.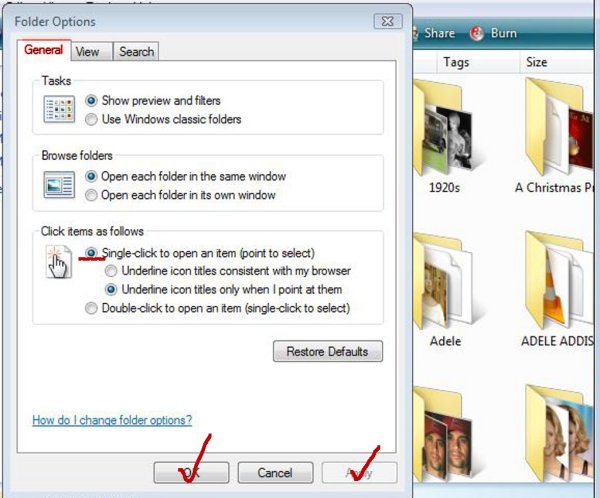 You are now set to single click for the rest of your life. You can always go back and switch to double clicking. I haven't found anybody yet that wanted to.