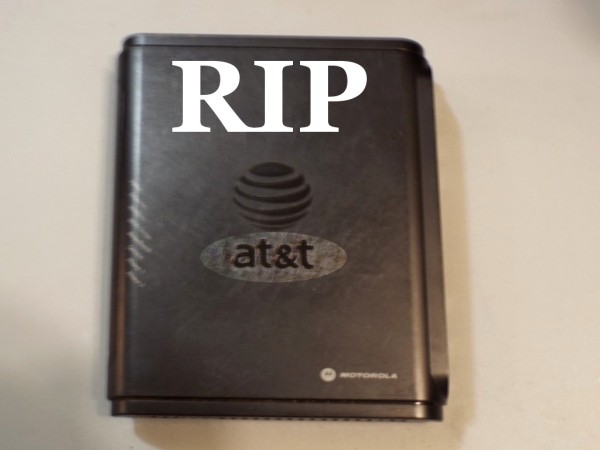 Is your computer connected to a surge protector? Not good enough!
Do you turn your computer off during an electrical storm? Not good enough!
Do you unplug your computer during an electrical storm? Not good enough!
What is good enough? After you have done all of the above, get away from your computer, especially a desktop.
I was sitting at my desk, writing an email to a friend. I heard the beginnings of a thunder/electrical storm. There were faint rumblings of thunder off in the distance. I said to myself, 'I will quickly wrap up this email and get off this computer'. I said this because, years ago, even though I was using a surge protector, enough juice went through my computer during an electrical storm to fry my Internet card.
A minute later there was calm, and then I heard a single, very loud crack of lightning. I do mean very loud. Imagine a shotgun being fired two feet from your ears. Imagine the loudest crack of lightning ever, not in the sky, but in the room you're sitting in. Unbelievable.
I got a notice my email did not go through. I thought the problem was with my browser. Then I got a message from AT&T saying I had been disconnected from the Internet and I should reconnect. I tried reconnecting but couldn't.
I thought perhaps I could reset the modem and get connected. That did not work. The modem seemed dead. It was then that I discovered a hole had been blown in the data cable that runs from the outside box to the modem. Some of the wires had been ripped in two.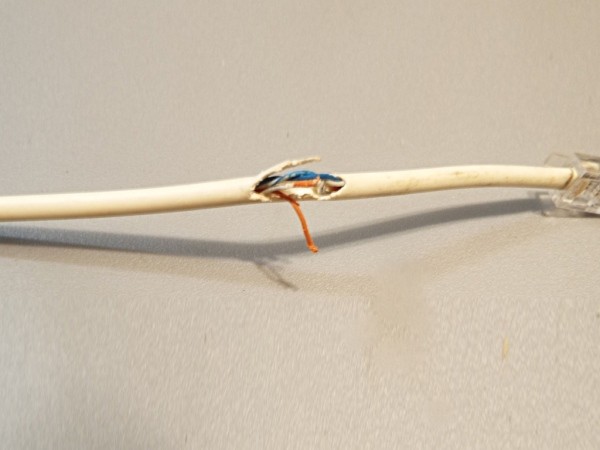 I had a microphone connected to the computer. A fifty foot cable ran from the input jack on the computer to the microphone. The mic was positioned fifty feet away from the computer in another part of the house. When I discovered what had happened to the mic, I was sorta shocked.
The mic normally had a straight 'wand' for holding it while capturing sound. I saw that near where the wand entered the mic, there had been a 90 degree bend in the wand. I also noticed that all the insulation on a two inch area where the cord was attached to the wand had been melted away.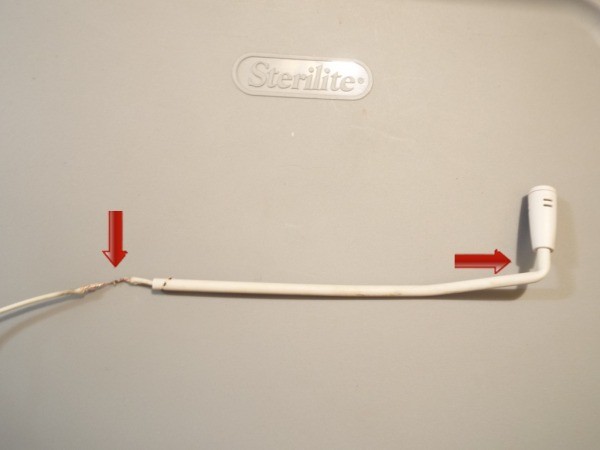 I won't go into all the ridiculous nonsense I had to go through with customer support to get a repairman to come out. I will say the nonsense lasted about two hours.
After running tests, the repairman determined the modem was shot. He gave me a new modem and a new data cable. I hooked them up and I was back on the Internet.
One reason I suggest getting away from the desktop computer is because of its connection to the phone line. There was no surge of electricity to my computer via the power source. Had there been, I believe it would have fried my computer, or at least my network card.
I believe all the damage done was due to a surge in electricity running through the phone line. Whether the mic which was near a window was struck or the phone box or both, I don't know. I do know my head was a mere two feet from wires exploding out of their insulation.
The next time an electrical storm comes, I will turn off and unplug the computer. Rather than disconnect any phone lines, I will just walk away from the computer. If you're using a desktop, maybe you should, too