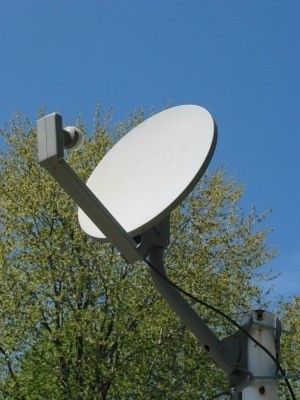 DirecTV deducted $85 out of my checking account without my knowledge because I was 4 days late on my payment. When I called and asked who authorized this charge I was advised that because I had recently closed my account they have the authority to deduct my final payment out of my account without my knowledge. The person I spoke to also advised that once you make a payment online they can utilize your debit card info and make deductions out of your account for payment purposes. Could this be true? If so, maybe I should go back to writing paper checks. Please advise.
By Onesummer
Answers
November 28, 2012
0

found this helpful
You must have given them authorization to take payments via your debit card at one time or another so what they did is completely legal and especially since you had closed your account with them and were already four days late on your payment. You knew you owed the money so I don't understand what the problem is.
November 28, 2012
0

found this helpful
I think you should pay your bills on time. And if you can not do that, you shouldn't be subscribing to DirecTV. I am sorry if that sounds harsh, but you are not doing yourself any favors by being late with your bills. If you owed the company the money, they have the right to collect it.
November 28, 2012
0

found this helpful
If you would have written checks they would have withdrawn the money you owed them from your checking account. This also happens with cell phone companies. It's how they protect themselves from people that try to avoid paying final bills when they cancel their account.
November 28, 2012
0

found this helpful
Got a worse story. They got my Credit card number as the only way they would do business. They asked for 150. I had extra equipment so even though I live on limited SS I signed up for free install and low monthly fees. Mailed equipment and installer shows up. He tells me it is much more as he is not insured to go on my roof so it will be very expensive to erect a satellite in my front yard with all the ditching. No thanks.
Next I know they charged me another near 200. because I did not sign the contract. On my card because they had the number. I asked my bank to deny them this latest charge. Direct refused. They have about 360 of my funds. I have nothing.
Atty general did a few letters (Oregon) and Direct always answered with lame different people each time. Time to go to the governor. He fights for his people. That's De Fazio, you know. Jeese I dislike crooks. Never Direct. Watch out for the others too. It would be so nice if only they were decent instead of greedy.
Read More

Answers