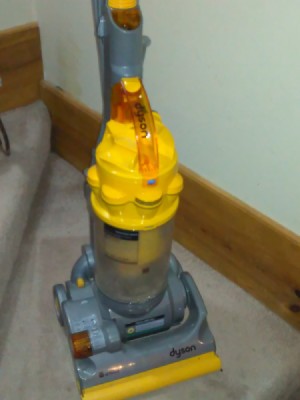 Before you purchase an item, do your research. Check the consumer ratings, price compare from store to store, and take into consideration what it will cost you over time to use that item. Several times I have paid more upfront for an appliance as it will save me money over time compared to a less expensive version.
I paid an extra $300 to get a front loading washer, over the top loading model. The front loading model I got uses 8 gallons of water per heavy duty load. The top loading model uses 54 gallons of water for that same heavy duty load. I compared the difference in price of the two models to the price per cubic foot of water and found that within 1 years time, doing the volume of laundry that I do the front loading washer would pay for itself. All the years I have had it since then, it has been saving me money. The proof was in the water bills. With my old top loading washer, my water bills were around $140 per month. Now they are around $40 a month.
When I got my new scanner/printer/fax machine, I compared the prices of the refill inks. I found that the cheaper model ink refills costs almost half as much more per cartridge than the next model up. So, I got the higher priced one and I pay less for my ink cartridge refills.
My vacuum cleaner is another such example. The model I have does not use a bag and does not use a belt. I empty the canister and never have to replace a broken belt. I have had it for 11 years now, so saved quite a bit of money on bags and belts. Prior to this vacuum, I had one that used both bags and belts. Even then I tried to save by reusing the bags, but they would only hold up for about 3 uses. Another advantage to a canister vacuum cleaner is the number of lost items I find in it when I empty it out (normally into my compost). I have found coins, ear rings, numerous legos and barbie shoes, marbles, game pieces and more.