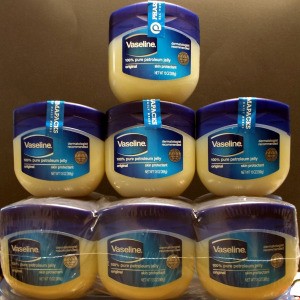 I have learned that when Amazon ships you a wrong order, they will not ask you to return the order if it is a low priced item.
I ordered something, I forgot what. Instead, I was sent a small pair of collapsible sewing scissors. I informed Amazon of such and they credited my account for the amount I paid. I reordered the item. Amazon never asked me to return the scissors.
Later, I ordered a hair dryer. The package arrived and I set it aside. Two days later, I got a message from Amazon stating my account had been credited for the amount of the hair dryer. Reason given: Account adjustment. I couldn't figure out what was going on.
I opened the package only to find 10 huge jars of Vaseline. Amazon has not asked me to return them. They have not sent me a return shipping label. I am stuck with all that lubricant.
What can I do with all this stuff? The only thing I can think of is to donate it to a nursing home. With all the non greasy ointments available today, I really don't know if a nursing home would want to use it.