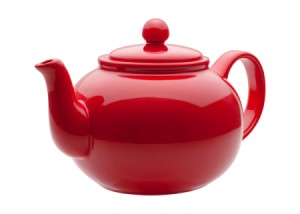 I enjoy a good cup of strong hot tea in the evening after a long day. The making of a whole pot of tea is a waste when you only take one cup from it and the rest goes down the sink. I chided myself every time I did it.
I also happen to like Arizona Green Tea and I used to buy it at The Dollar Tree for only $1.25 a bottle. It's not a lot of money but over time it still adds up. One day I thought I'd make my own version of it. All I needed was tea, lemon juice, and a bit of sugar. And the tea was already made.
My iced tea isn't always green tea based because I like some variety of flavor. I've made it with Earl Grey, chamomile, and ginger too.
What I've also done is make up water bottles filled with decaffeinated tea without sugar. Once in a while for fun I put a peppermint hard candy into the leftover pot of hot tea to give a light mint flavor.
Being thrifty means being resourceful and I think I achieved this, in fact I know I did, by eliminating waste, utilizing what I had on hand, and saving a few dollars at the same time.