Ezra and Adelaide (Ducks)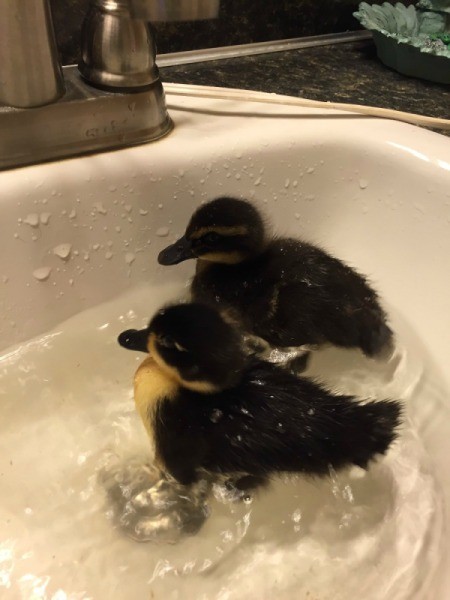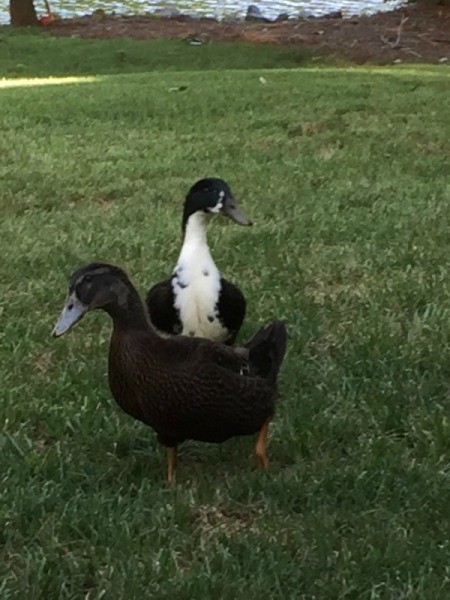 Your Pet's Age
2 months old
Your Pet's Breed
Duck
How and when did you get your pet?
Back in the springtime, around the end of April I was on our boat dock fishing. I looked under our picnic table and saw a single egg, just sitting there all alone on the dock. It was if the mother duck just hopped up on the dock, laid an egg and left! My teenage girls are very active in their high school FFA program (Future Farmers of America). They took the egg to school the next day and placed it in the incubator with some other duck and chicken eggs that were being hatched. I wasn't even sure if the egg was viable, but I figured it was worth seeing if anything would hatch out. After about 2 weeks my daughter sent me a text message from school telling me our egg had hatched and we were now the proud parents of a baby duckling. We brought our duckling home with a buddy (they do better in pairs) and had everything we needed to care for them until they were big enough to venture out onto the lake as adult ducks. We live right on Lake Norman so they would have plenty of room to swim. After about 2 months the baby ducks had grown into full sized ducks. They would waddle around in the yard, eating bugs and grass eventually taking to the lake to swim. It has been a joy to watch these creatures grow. From one little lone abandoned egg to a full grown duck (plus a duck friend).
Do you have anything else to share about your pet?
There are several other domestic ducks living in our lake cove, I hope they will all become buddies!
Add your voice! Click below to comment. ThriftyFun is powered by your wisdom!
Related Content