February 21, 2011
0

found this helpful
Top Comment
The title of this tip made me giddy inside because it brought back great memories. On Labor day of last year we lost our eldest dog due to cancer. I miss him terribly. We have 4 other dogs but he was the only one that would sit and beg for the raw pumpkin while we carved pumpkins. I would dig through the gross stuff, find the good pieces, clean them and give them to him. He loved pumpkin! We always enjoyed that time with him because he was the only one that would stick around while we carved them. So while this comment doesn't have anything to do with anything, I just wanted to say thank you for sharing it! You made my day. =)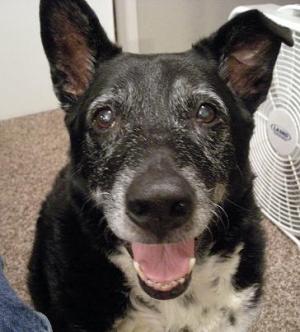 Beth
Silver Feedback Medal for All Time! 407 Feedbacks
February 21, 2011
0

found this helpful
Top Comment
It also works if your dog has diarrhea. It is a great stabilizer.

February 22, 2011
0

found this helpful
Top Comment
Butternut squash, fresh cooked, works just as well. We either bake ours or cook in a large pan with just a little water. All of our dogs love it.
We eat it often because it is so full of nutrients for humans and animals. Butternut squash is good raw too.

February 21, 2011
0

found this helpful
The pumpkin should not have sugar in it. Just read the label.

April 17, 2013
0

found this helpful
I always used rice but since I deal with lots of puppies I found it did not work fast enough for my liking since puppies can drop precious weight so fast, so the search for something better and faster began. Sometimes you don't want to stop the runs but support hydration as diareha is attemting to rid the body of something, but if you know pup is ok or has had tge runs more then 36 hours then you need to take action.
So I came across pumpkin, I havnt tried it on puppies yet but it has worked great on older dogs that are brought to me. I do independent rescue and I hardly ever know what food they were eating or if they ate so the normal transitioning from one food to another slowly is'nt an option so the dog I tried it on was a female great dane, can you imagine a hungry dane that with in minutes is struck with the runs it not pretty , so it works great I have 2 Tbsp. mixed in her food and no messes :) sorce dog breeder turned independent rescuer.
November 9, 2015
0

found this helpful
Can anyone tell me how much canned pumpkin I should give a 45 pound dog who is having anal gland problems?

June 23, 2016
0

found this helpful
Does canned pumpkin have to be heated before giving it to dog?