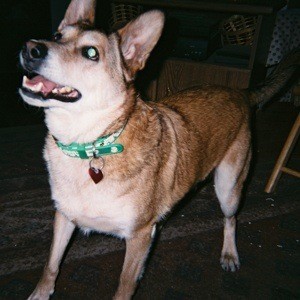 Help, I have to move and cannot find a place that will take all my animals. We will not be able to take my dog. I just cry when I look at him. He is good with other dogs, cats, and older children, we never had him around toddlers at home.
He was my companion/service dog until a couple of years ago. I need help. Please if there are any ideas out here for a local solution, I would appreciate your thoughts. Thank you.
By Kolleen from Boise, ID
Answers

March 19, 2010
0

found this helpful
Have you done a google search for animal shelters/rescues/sanctuaries in your state (particularly rescues and sanctuaries)? Since he's been a service dog, it seems like a group would be more willing to take him in. It's possible you'll have to drive to a different part of the state to deliver him, but it'd be worth it to know he's in a good place. You could also ask around at several veterinarian offices, to see if they have any ideas of who might take in a service dog.
Best of luck. I'm sorry you're having to go through this, but I hope you find good homes for all your pets.

Robyn Fed
Silver Post Medal for All Time! 398 Posts
March 19, 2010
0

found this helpful
A lot of people use freecycle.org to find good homes for animals. Don't use Craig's list and specify no chains must be a house dog, etc. Talk about it's strengths and let the people know what he is like..you will get lots of email and you have to screen these. After you pick the person let them know and meet at a place like a store parking lot. You could put an ad in the paper, but charge money for it and that will take away the undesirables!
Blessings, Robyn

March 22, 2010
0

found this helpful
If he was your companion/service dog--would the organization that trained him for you take him back (and help him to help someone else)?
Answer

this Question