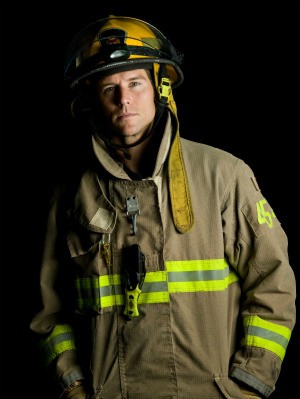 I need ideas for a 35th fireman's banquet. There will be about 20 tables to decorate. Help! I would appreciate any ideas. Thank you.

By Debora

Answers
Sometimes the "Dollar Stores" carry children's plastic fire helmets. This could be decorated with the company #, the station name in stick-on letters, add an American Flag, patriotic ribbon, etc. Use your imagination!
- Syd
I think it would be fun to have some toy fire engines on every table. I like the plastic helmet idea, too. You could probably buy some cheap plastic fire engines at the dollar store or possibly borrow enough of them from those helping to put on the banquet.
- Susan

February 5, 2005
0

found this helpful
I would use a fireman's boot (or boots) and fill them with silk flowers for the centerpiece. You could use the color of the flowers to tie into the color theme that you've chosen for your party.
By Fern (Guest Post)
July 4, 2005
0

found this helpful
I also have to come up with ideas for a Firemen's Ball. I am kind of thinking lots of chrome and red (like a fire truck). Probably red flowers in silver smaller buckets and lots of little red lights mixed with twinkle white lights everywhere.
What does everyone think about this? Any other ideas, I am desperate.
By Jodi (Guest Post)
January 2, 2007
0

found this helpful
How about flower arrangements with white daisy, red carnations, and blue spike streamers coming out of them. (available at party stores) insert small american flags. You can also have copies of pictures from the past 35 years of the fire department history and insert them in the arrangements using floral picks. (find at craft stores or florist will sell them cheap). I have done this at are fire department parties and it has been a hit. Do the tables in the plastic table covering, some in red,some in white, some in blue. :) Good Luck

January 2, 2007
0

found this helpful
I would have a program made at a local printing shop, in the shape of the Maltese Cross, or napkins imprinted with it. It is a very important part of the firefighter that it wouldn't be right to leave it out.
Center pieces have a way of blocking everyone's view. I suggest trying to find more individualized items. Small plastic boots with a single buttoneer, different color flowers for the different ranks. (If formal)
If you can get your hands on some of the pictures taken over the years, have someone create a dvd type slide show, they are very affective. My son made one of pictures taken during his training. The audiance and graduates all enjoyed it.
I like the idea of the silver containers and red and white lights. But keep in mind how the center pieces can be in the way of viewing the stage.
I wish I was near enough to help you out. It sounds like such fun!
Hope this helps,
Tina
By Connie (Guest Post)
June 17, 2008
0

found this helpful
I used red galvanize buckets approx. 5-7 diamater and made candy bouquets in them. Put a firefighter sticker on the front.
Answer

this Question

I would like some ideas for making centerpieces for a fireman's dinner.
By tracy from Harrisville, PA

Answers

Cyinda
Bronze Post Medal for All Time! 213 Posts
July 21, 2009
0

found this helpful
I think a nice looking fire extinguisher (upright or on it's side) with fresh red, orange & yellow flowers (the color of fire) around it would look cool & be fun! Fire extinguishers come in all sizes. Choose the size that will work best.

Dena Roberts
Bronze Feedback Medal for All Time! 102 Feedbacks
July 24, 2009
0

found this helpful
I asked my Fire Fighter brother, and his response was, "Please! Nothing fire related!"

April 6, 2010
0

found this helpful
What about making it a Dalmatian (dog) theme instead? You could make it mostly black and white with red accents. Table covers could be plain white paper with painted dog prints tracked across it. Snacks could be served in plastic dog dishes (new and clean, of course) and serve bottled water.
Napkin rings could be made out of inexpensive small dog collars. You could wrap plain vases in newspaper and put red carnations in them. Someone could make cookies in a dog bone shape.
Answer

this Question
We are having a 65th fireman's banquet. Does anyone have ideas about favors for all the guests or anything else? Thank you.

Lisa

Answers

April 12, 2009
0

found this helpful
What about those small, metal buckets (remembering the "bucket brigades") and fill with cinnamon discs or "Hot Tamales"? You could use yellow &/or orange shredded paper to take up some room and lessen the expense of the candy.
Our dollar store always has the discs as well as Walmart. I think the buckets can be found online or at Michael's in the floral area.

April 13, 2009
0

found this helpful
I couldn't think of the name yesterday - little galvanized buckets! I've heard that they really aren't "food safe", some kind of barrier would be a good idea.

April 14, 2009
0

found this helpful
Being on a volunteer department and on the ladies axillary at one you realize there is a child in all of the firefighters that still loves the trucks and all that goes with it. So hot wheel type firetrucks make excellent decor or the bigger toy trucks if funds permit(after use send home with your heroes or save to pass out at school when the firefighters go do their fire safety talks) and those plastic party "helmets you can glue plastic lids to top so when turned over the will "sit" then line and fill with chips and such. Check dollar tree and party stores for items that are related. Those little play sets for children can be made very cute for table decor and check your party stores and places like smilemaker and oriental traders because our "hero's" have became very popular party subjects!
You can use stuffed animals the dalmatians for decor and you use to get plastic hydrants at the party stores that were inexpensive and you could use as part of your decor. Just using your regular serving dishes for chips, dips etc and putting those play sets around them can bring your theme to life! Get treat bags from one of the above locations and put a small fire truck or other children's party favors in that are in that section. Your guest with love it. My baby's first birthday was firefighter themed because his Godparents are volunteers! Good Luck!
Answer

this Question