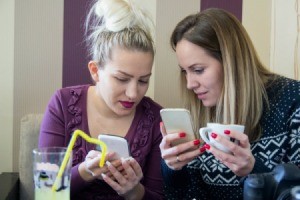 Does anyone know of any free, reliable, online friend matching sites? I'm happily married; but would just like to make more friends which has been hard, since I retired, due to being in a basically rural area. The economy hasn't helped either. If you're not into political stuff, religious stuff, kids/grandkids, or rockclimbing, this area doesn't offer much.
I've been told to try Craigslist, but it has a bad reputation in this area; 2 different people I know have met people on CL that turned out bad, theft and other bad stuff. And I heard that Match.com now has a "Platonic Friends" only section, but they're pretty expensive, aren't they?
I am involved in a book club and volunteer work, both of which I enjoy, but neither has led to making friends, just acquaintances only.
By Lynn Marler from Chico, CA
Answers

August 26, 2010
0

found this helpful
I would suggest Facebook. It is free. The security has been tightened, just check internet sites for suggestions on privacy settings. You use searches to find others with interests similar to yours and "friend" them. Actual chatting and friendships can develop through carefully developing contacts in this manner.
The games included in Facebook heavily encourage friending strangers, but the development of those contacts into "friends" would take more efforts.

Suntydt
Bronze Feedback Medal for All Time! 109 Feedbacks
August 26, 2010
0

found this helpful
What about a local community center? And though it may not be appealing at first you may check out some of the nursing homes in the area. There are some people who make friends really easy. :) I think you said you tried a church. You could try PlentyofFish.com which is free. Not sure how well it works as a social gathering site.

August 27, 2010
0

found this helpful
If it is still out there, Friendfinder used to be a way to meet people platonically. Eons is also another one for over 50 people and they have local groups you can join.
Read More

Answers