Jess
Silver Post Medal for All Time! 267 Posts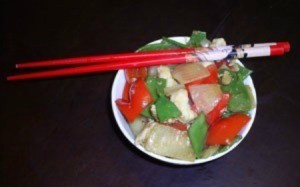 These meals are intended to be a relatively simple and healthy weeknight meal for a family of four. We assume that these dinners are being made in a kitchen stocked with regular kitchen staples. We will not include prices of oil, sugar, flour, spices, etc. unless you need a substantial amount or it is unusual. Regional food prices may vary and can be reduced by smart shopping techniques.
Shopping List
1/2 lb. chicken breast

$1.48
1 medium onion
$.99
1 head garlic
$.50
1 Bell Pepper (any color)
$1.49
1 Snow Peas 1/4 lb. (big handful)
$1.00
Total Cost = $5.46
Staples
Cooking Oil (Canola)
Soy Sauce
Cornstarch
Rice
Directions
This is a very quick dinner but there is bit of prep and attention that is needed. Expect that you will need about 20 minutes in the kitchen before it is ready to serve.Start the rice first. I always use a rice cooker because I burn rice on the stove but you can do it whatever way you like. You will want at least 2 cups of cooked rice, more if you want leftovers.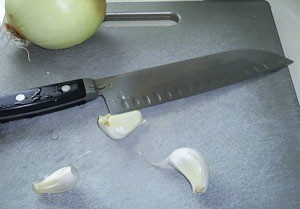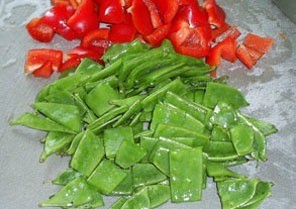 Mince about 3 cloves of garlic and chop onions into bite sized pieces. Set aside. Chop pepper and snow peas approximately the same size. Slice the chicken on the short side into 1/2 inch strips, so they will cook quickly. I like to chop everything and have it ready to go in the pan, buy you can do it in stages if you are on top of things.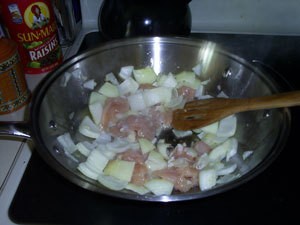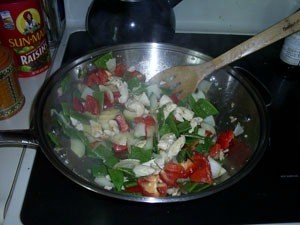 Heat about 1 Tbsp. oil in a wok or large frying pan at a medium high heat. Add onion for a minute, then garlic for about 30 seconds. The onion should be softening. Add chicken and cook together until no more pink is showing, 3-4 minutes. You will want to stir regularly for even cooking. There are wok spatulas for this but a wide wooden spoon works as well. Mix 3 Tbsp. soy sauce and 1/4 cup water together and set aside. If you would like a thicker sauce, add a little cornstarch and whisk it all together in a small bowl, removing lumps.
Set aside. When the chicken is cooked, add the peppers and peas and toss thoroughly. Add the sauce and mix again. Cover and let steam for a minute or two. If you have opted for cornstarch, you may have to add a bit more water at this point. Make sure the veggies are done and serve over rice. You can turn the heat off and keep this up to 15 minutes but the faster you serve it, the fresher the vegetables will be.
*Note: I put soy sauce and rice in the "Staples" list because I use them both at least once a week and buy them in bulk. If you need to purchase them separately, they should only cost you a few dollars and this still should be under $10 for the total.
Tips:
You can replace the meat with chicken thighs, pork or beef. Leftover meat is also good, just warm it up as the last step instead.
I like to trim off the fat and loose pieces off my whole chicken breasts when I get them home from the store. Then I save the little pieces for a stir fry and use the trimmed breasts for grilling or baking. I do this to sale roasts too, some for beef stew, some for stir fry.
Marinate meat overnight in soy sauce or garlic for added flavor
Picky kids? Add a can of pineapple toward the end of the cooking and use a yellow pepper. You can also get a teriyaki sauce or make your own with the pineapple juice, soy and a little sugar. If they don't like rice, put in cooked ramen noodles or spaghetti at the end instead.
Make any substitutions or additions to the vegetables, depending on what is in season or what you have on hand. I like to use broccoli, mushrooms and zucchini. Cook hard veggies, like carrots, early and let them steam to soften and add soft veggies, like bean sprouts, at the very end.
If you have veggies that you are worried about using up before they go bad, just cut them up for stir fry and freeze them. This will save you even more time and money later on.
Need a vegetarian meal? Add nuts or seeds to the stir fry instead of meat. Sometimes, I have cooked meat separately and served it on top of the bowls for the carnivores.
Comments

May 25, 2007
0

found this helpful
Hey, starchild here to help make a cheap meal cheaper. Sorry, I can't help myself. You can buy a bag of frozen stir fry vegetables,for under $2.00(1.79) and there is a large variety of veggies without all the prep! I usually but the store brand, with 5 different veggies. Not to mention...its the time of year for sales on frozen veggies.
The meal can spread farther when served on white rice OR ramen noodles. Save on!

May 26, 2007
0

found this helpful
I dont know where you are from , but I have you beat by a long shot. You do good in trying to feed a family of four. I can feed a lot of foster children and adopted children of mine on next to nothing and healthy too. First you buy non name brand food store brand items only, and they are way cheaper. In the town I live in my grocery has one of the employees from the store slaughter chickens and sell them the processed meat from it for $1.09 a pound. You can get potatoes from the can that don't have brown spots on them like they have been having lately in stores and they are whole potatoes too for around 49 cents max non name brand. These are the same as name brand and taste just as good. Onions can be grown and harvested for free. Lots of people have left over seeds, and they can be container gardened along with peas too, if you live in an apartment that has a storage closet you can grow organic mushrooms from left over seeds too. Treat these container plants like other plants give them love, water and sunshine or darkness depending on what a book free from the library says. Training your cat or dog to stay out of them is easy. Kennel them when your gone, and watch them when your home. You can also get lettuce on sake in the winter at your store for less than a dollar. There are other ways too. Did you know baked beans is an excellent source of protein.
They come in vegetarian and all sorts shapes and sizes. Sprouts is cheap enough too and I have used it to feed a family of six from the garden section in the store. Find a cheaper store in your area you will thank them for being so economical on prices. Your spending plan has to change. Your family may have money left over to have fun at the end of the week or month. Mine sure did and we love our store for their price saving techniques. You can feed your family of four on less than 10 dollars easily by just following less is more plan. Water instead of milk at supper. Sugar free cool aide store brand instead of milk. Use milk only in cooking to make it last two weeks instead of one or less. Treats can be made from the cool aide i.e. popsicles use dollar store tupperware to make them. Make sure its only a dollar thruout the whole store, though you will pay more elsewhere it is worth it and just as good there. Grownups can enjoy the popsicles too you know. 10 dollars may be frugal to you, but to the truly frugal and money stretched it is expensive and not something to shout to everyone about how cheap it was to make the meal. Well kudos to you and your frugal adventure and lets try to keep a positive attitude on shopping ok I know you can do it.
Tanya

May 29, 2007
0

found this helpful
That's cool, I like how the costs for ingredients are broken down. Does an onion really cost $0.99? Wow.
Um, somebody mentioned feeding your kids kool-aid instead of milk. I don't have kids, but that sounds pretty unhealthy to me. Just my two cents.
By (Guest Post)
May 29, 2007
0

found this helpful
i agree koolaid isn't as healthy as milk. but i cut the amount of sugar back to 3/4 c instead of the 1 cup they call for and we don't drink excessive amounts of it but i can't afford to serve milk at every meal either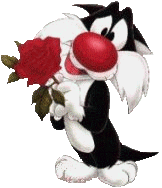 Read More

Comments