October 3, 2012
1

found this helpful
Top Comment
I talked to the dog warden and she told me of a place that has vets. that work there, and volunteer there time, and I can take my 3 cats and have them neutered for 40.00 dollars instead of 100.00 at our regular vets office. I figured 120.00 is a lot better than 300.00. Our cats are rescues, I think they rescued us.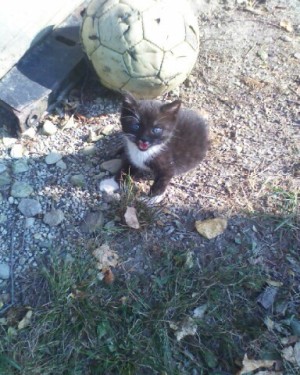 March 6, 2013
0

found this helpful
Top Comment
To the lady with the Maine Coon, I'm so sorry that you're going through this. Perhaps going to www.gofundme.com, you may be able to get more people to see your plight, and get some help. Good luck to you and your precious boy.
February 9, 2013
0

found this helpful
I've been reading so many posts from people asking how to get help to pay for their pet's vet bills. I don't understand. Don't people have any kind of an imagination here? I don't mean to sound mean or anything, but I would like to know what they have done to get those vet bills paid.
Have they asked for a loan at the bank? Ask their family for a loan? Sell things that they love, in order to have the money? Have a garage or bake sale in order to raise some money? I just would like to know what they have done themselves to get that vet bill paid off. If they've done everything humanly possible and sold a lot of their prized possessions in order to raise some money, and then are maybe still a few hundred dollars short, then I can understand why they're asking how to get some help. But if that's not the case, then I believe that people need to get an imagination, and really think hard on how to do it on their own, before they just go and ask for help from people or organizations.
March 4, 2013
0

found this helpful
Hi I have a Maine coon who has been my best friend for around 11yrs now He is the sweetest little soul I could ever hope to know & right now I am writing this because I desperately need some help.
I don't know what to do where to turn so I am just trying anything in hopes of finding a way to get him the care that he needs I am on SSI & scrape by on 124.00 per month after rent and as of right now have less than 100.00 to my name I don't have much worth anything to sell if I did I would sell whatever it took to afford the vets help. I took him in a few times this year because he started having what seemed to be basic constipation issues which are apparently pretty common for his type on his last vet visit a few months ago they gave him an enema which they reported had "gone well" and (I'm sorry but too upset to try and come up with another way to say it) "he had left them a healthy poop" I have switched him to a wet food only diet for about 8 months now, but his problem now I fear has become serious & I am so worried about him so I get on the web and find this.
"In some cases, cats may suffer from obstipation, defined as total absence of bowel movements. This condition is extremely serious as it may indicate a fatal bowel obstruction. A cat that has had no bowel movements for several days, is vomiting, and seems weak should be seen by a vet immediately for treatment"
Well that is exactly what his situation yesterday and today is. My mom was able to help me pay his prior vet costs some but just the last visit was area of 300.00 which even with my Mom's help has set me behind a little on my rent, the vets won't work with me much as far as a payments plan in that they require more than 1/2 the total up front I just don't have it and my Mom has helped all she could.
I don't have much other family. I live in a very small town & shy so I also don't have many good friends. When I said this little guy is my best friend I wholeheartedly do mean it & I am seeing him suffering and it's life or death & I can't let this happen if I can't find a way to get him help I wont be able to live with myself please if anyone reads this and has any, & I mean any ideas that may be helpful please, please write back.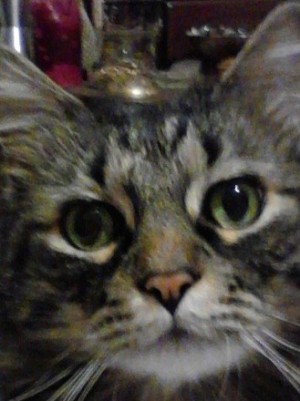 March 17, 2013
0

found this helpful
There is a thing called Pet Health Insurance out there and the monthly premiums are minimal. Depending on the insurance company you go with, and the plan you go with, but monthly payments are usually less than $50 a month for each pet. For our 3 cats, it's $30 a month for each. And the deductible is $200. That means that we would have to come up with the first $200, and then the insurance company kicks in to pay for it. That way, you don't have to ask for help from family or friends, or go on the Internet asking for donations.
Anyone who is a pet owner should at least consider it as you really never know when your beloved pet will face a medical emergency. Having pets is a HUGE responsibility. My belief is that everyone who wants to own a pet, needs to sit down beforehand, and figure out exactly how they are going to come up with paying for future vet bills. If they really don't think they can afford it, then perhaps it would be better for them to not get a pet until their finances are better.