March 28, 2012
0

found this helpful
Best Answer
Treating for grubs is very expensive and is only about 50% effective. If possible, encourage owls to your area. Talk to your State's Game & Fish Commission; if you have trees, install an Owl House.
The one nice thing is, once they nest and have chicks, they return every pre-Spring and do their hunting in the evenings. Nice to hear them chatter away because I know they're looking for those nasty little critters to show themselves.:)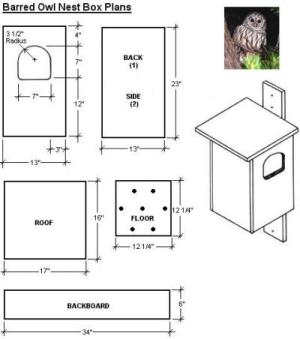 March 28, 2012
0

found this helpful
I had a bad mole problem a few years ago. After reading that the moles were after grubs in the lawn, I treated the yard for grubs and haven't had moles since. I bought the grub treatment at Home Depot. It's granular and you spread it like you would fertilizer.
I don't remember the name of it. It was a little expensive, but definitely worth it.

susan
Silver Feedback Medal for All Time! 472 Feedbacks
April 2, 2012
0

found this helpful
Yoohoo. Moles don't only eat grubs, they eat earthworms too. I organic garden, so both my garden and yard are full of moles. I have been trying for years to get rid of them. If getting rid of grubs was the way to do it, I'd have been free of these creatures decades ago.
We moved my compost pile a few years ago, only to find a nest of them under it, keeping nice and warm throughout the winter. Seriously, these destructive little pests multiply unbelievably often. I can no longer grow veggies due to them tunneling throughout my garden and through the plant roots. The water drains through their tunnels and my plants die. I've tried everything.
This year I bought eight solar mole chasers, and am in the process of trying them out. I've also got a bag of hair from the beautician to put in the tunnels, and am willing to try ANYTHING else known to man. But please, don't tell me to get rid of grubs in my lawn, or the juicy fruit gum thing, or the mole pellets, or the traps because I've tried them all and right now, am doing them all at the same time.
And yes I have a cat--last summer he killed 8, but that's just the tip of the iceberg. I need new ideas, no matter how controversial. We cannot even walk through our yard without tripping or twisting our ankles due to their tunneling. And no, rolling the yard does no good - the next day, the tunnels are right back. Help!