Glass Etching Craft Projects
Solutions
Share on ThriftyFunThis guide contains the following solutions. Have something to add? Please share your solution!
November 23, 2004
1

found this helpful
Use these to fill with homemade lotions, body washes, or even decorate canning jars for Xmas salts or homemade food items. Make your own etched candle votives too!
Read More...
Never lose a pan at a pot luck dinner again. This was a big hit among friends and family last Christmas. I gave everyone 9x13 inch baking pans that had their name etched into the bottom of the pan.

First, find a font on the computer that you like. Print it out almost as large as the full bottom of the glass pan. Thicker letters look great. When you print it, print it backwards, like you would for an iron-on transfer. Take a piece of contact paper, smooth it on to the outside bottom of the pan, tape the font paper over the contact paper. Use an X-acto knife to cut out the letters of the font. Make sure you press hard enough to cut through the paper and the contact paper under it. Then, pick out the contact paper letters. You will be left with a perfect stencil on the bottom of your pan. Remove the extra paper. Use glass etching acid (available for under $5 at any hobby store). Paint it on, let it sit for 4 minutes, and wash it off.
I etched over 50 pans last Christmas with total cost of each gift of less than $8.00. Pyrex does not etch well. Look for glass pans that do not have a lot of trademarks or writing on the bottom. Anchor-Hocking sells a 9x13 inch at Walmart for under $6.50. It etches beautifully. The Anchor-Hocking set of 3 pans has too much writing on the bottom to etch well.
Source: My friend Jennifer was playing with glass etching acid. She came up with the idea to do pans
By Amateur Parent from Plano, TX
November 13, 2004
1

found this helpful
It's easy to give store-bought bottles a "homemade touch" by etching them with a special message or design, then filling them with something your recipient will love.
Read More...
Make your guests a real star by marking their glass with this easy removable star. A free stencil for etching your holiday glasses.

After using the stars to seal my tri-fold Christmas letter this year I was left with this wonderful stencil perfect for something. With a little playing I came up with a couple of ideas.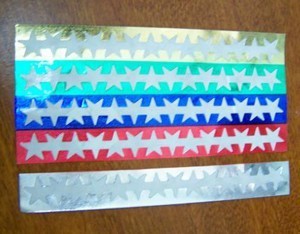 To etch your glasses, go by the directions on your etching cream using the pattern created by removing the stars as a stencil. The backing is removable so if you don't get it on straight you can adjust it. If one strip isn't enough to reach, you have more waiting to be used.
The backing could also be used to decorate kids book covers, greeting cards, any number of things come to mind.
Decorate the glasses with the stars to start with perhaps, since they come off of the glasses it is easy cleanup.
I originally got them to mark items for my garage sale, the colors depicted different prices and I had a big poster on the wall showing which was which. I admit it didn't work on clothing but for dishes and such it was great. Saved a lot of writing. We just pulled the star and put it in a notebook for bookkeeping later.
August 25, 2013
0

found this helpful
This is a guide about etching a glass bottle. One method of decorating a plain glass bottle is by etching.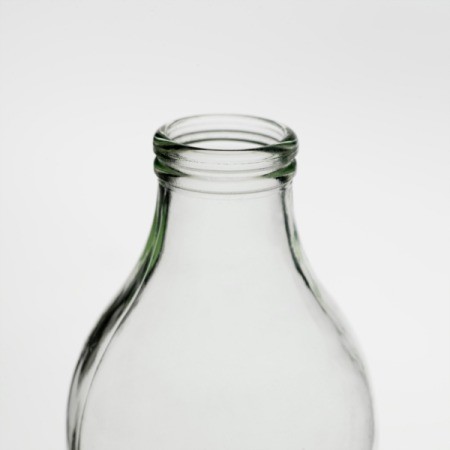 May 21, 2013
0

found this helpful
This guide is about adding etching to a glass shower door. A hard water damaged glass shower enclosure may not have to be replaced by adding some etching.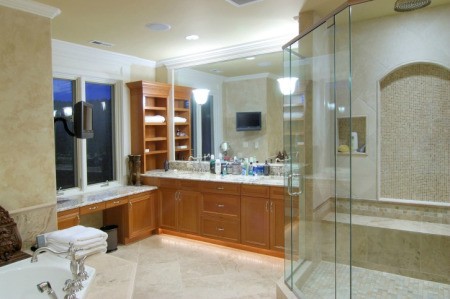 Related Content