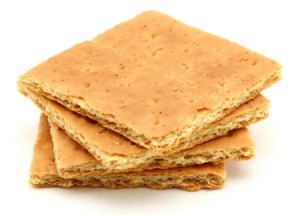 Great tasting and so easy!
Ingredients:
1 box graham crackers (break apart on lines)
2 sticks butter
1 cup light brown sugar
1 cup sliced almonds (more or less)
Directions:
Line a 9x13 inch pan with foil. Place the graham crackers (sides and ends) touching.
In saucepan, melt the 2 sticks of butter and 1 cup of brown sugar. Bring to a boil and simmer 2 minutes. Add sliced almonds. Pour and spread over crackers.
Bake 8 to 10 minutes at 350 degrees F.
That's it - eat and enjoy these great tasting cookies.
I don't make these too often because my husband and I can't stop eating them!
Source: Friend in Orrville, OH
By dorothy wedenoja from New Creek, WV
Read More

Comments