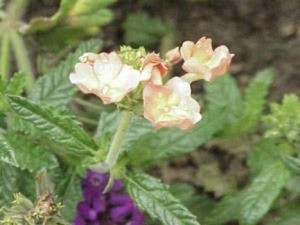 Botanical Name:
Verbena
Life Cycle:
annuals, perennials
Planting Time:
spring
Height:
12" to 18"
Exposure:
full sun to light shade
Soil:
average, well-drained, evenly moist soil
Hardiness:
depends on variety
Bloom Time:
spring through early fall
Flower:
shades of pink, red or purple
Foliage:
dark green
Propagation:
seeds and cuttings
Suggested Use:
beds, borders, pots, hanging baskets, rock gardens, and edging
Growing Hints:
The easiest and most no fuss way to grow verbena is to purchase plants. You can also start them from seed 8 to 10 weeks before the last spring frost date. Seeds may take up to a month to germinate so be prepared to wait. Start them in individual peat pots, two seeds to a pot. After careful hardening off, transplant outdoors at 10 to 12 inch intervals. When plants become well established, snip off center stem to encourage bushier growth.
Interesting Facts:
Verbena attracts butterflies and hummingbirds. You can save your verbena plants for next year by taking cuttings and bringing them indoors to a sunny windowsill until warm weather returns.