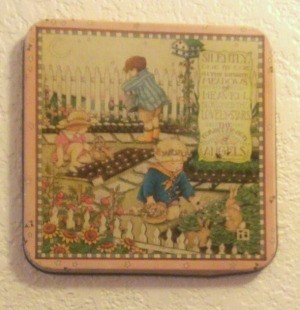 I often find tins I love but the bottoms lose their luster, usefulness or take up more space then I have. When this happens and the tops are important to me, I simply hot glue some scrap yarn to the top and hang them up. The two you see are ginger tabby cats and remind me of my Cornelius.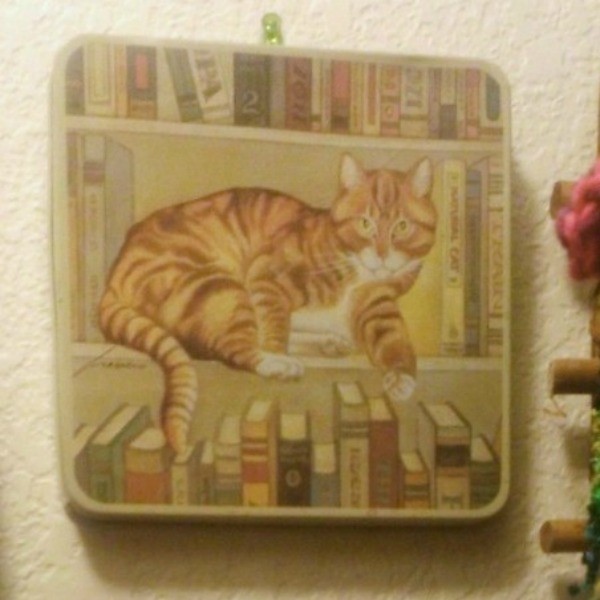 Boxes are very cute too, and can simply be push pinned through the back.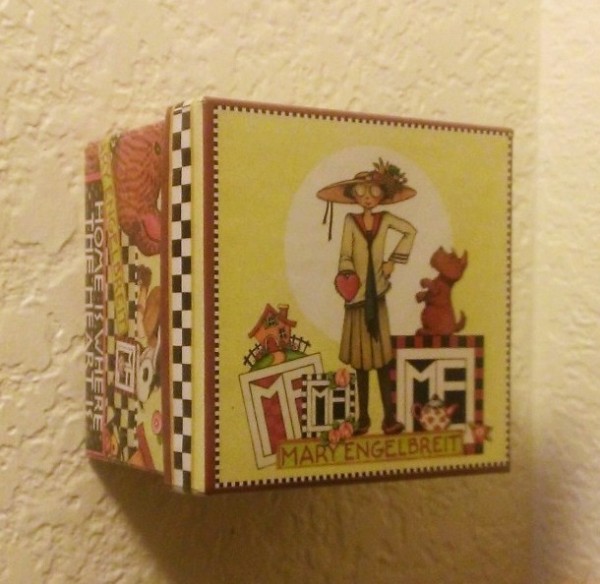 If you find a flat tin and want to keep the bottom with it, just nail a hole in the back and then keep the nail in and pound it into the wall. Tiny nails are all you need for minimum damage.
I even glue yarn to plates, light ones for sure, to hang on my wall. It's easy and quick.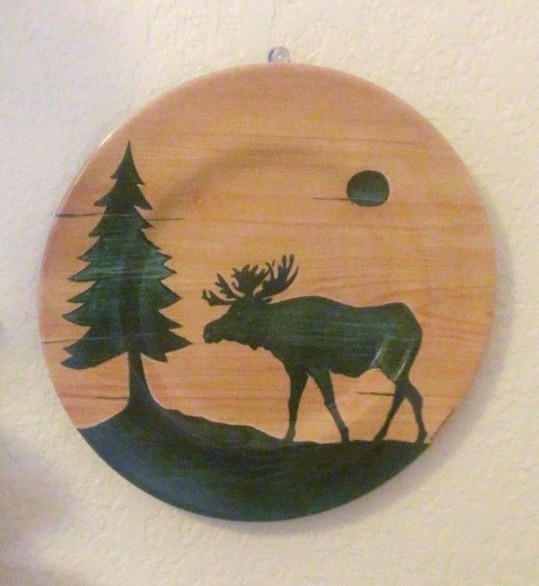 PS: Bread tags work great, too!