I was diagnosed with Hyperemic Gastritis. I used to have severe stomach ache and frequent heartburn which is really painful at times. The condition was not that serious, though and I was given a 30 day prescription for medication. After the 30 days, the doctor advised me to minimize the intake of such medicine as it has strong chemical components. She gave me an easy and thrifty home remedy.
Sodium bicarbonate is commonly known as baking soda. Dissolve 1/2 teaspoon of baking soda and a pinch of salt in a glass of water (approximately 200 mL). The mixture neutralizes the hydrochloric acid and eliminate the pain of acid reflux. The bubbling effect that happens in the mixture will promote burping that releases the gas and relieves bloating.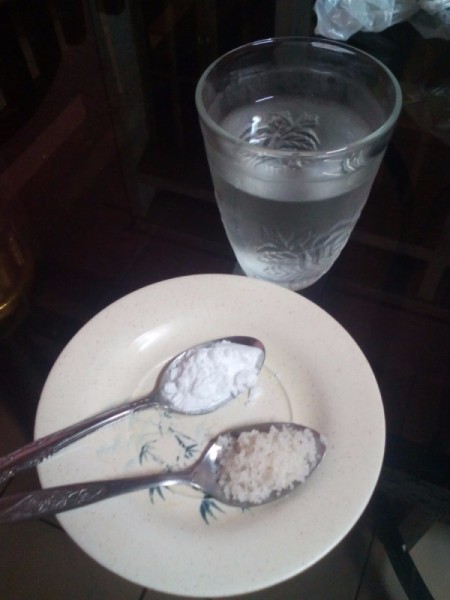 October 28, 2016
1

found this helpful
I take caution with your doctor's advice unless it contained additional information. Sodium bicarbonate will effectively neutralize hydrochloric acid, that's true. Due to its high sodium content, coupled with the additional pinch of salt you add, it should be used only infrequently.
Another drawback to this preparation is that the relief it provides is only temporary, unlike some time released medications taken once daily. And quite often, an amount sufficient to relieve heartburn will cause a rebound effect, meaning you will have to take more, shortly.
I speak from experience. When the pain of GURD is so intense you are suffering, and your mouth is filling with hot bile and you feel vomiting is your only way to get relief and you think you can't wait for a prescription medication to take effect, by all means, take your dose of soda. Just please, try to keep its use at a very minimum.
There are low cost prescription and OTC acid reducers considered safe enough for long term use.