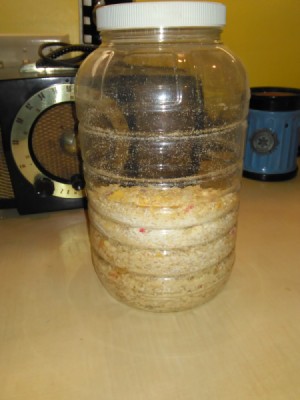 I make my own shake and bake base. It's easy. In a large jar, I add all my leftover bits of broken chips, pretzels, bread crumbs and cereal crumbs when the cereal container is empty. Each time I add to my crumb jar, I give it a shake so all the crumbs are mixed. Right before I use it, I take some out, put it into a ziplock bag, and use the rolling pin on it to make the crumbs smaller if needed. When I need a coating for chicken, pork chops or to add to meatloaf, I use from this jar.
A few weeks ago I dipped chicken into BBQ sauce, then rolled it into this mixture, before baking. It made perfect crunchy oven baked BBQ chicken. I also use it on pork chops regardless of if cooked in the oven, fried, on the George Foreman or outside on the grill.
You can also use it with an egg wash as well.