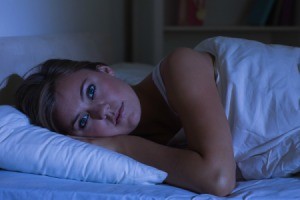 Does anyone have home remedies for people who cannot get to sleep, when counting sheep doesn't work?
By Yvonne

Answers

August 17, 2012
0

found this helpful
I use melatonin supplements. You can read more about it on WebMD: www.webmd.com/.../melatonin-overview

August 17, 2012
0

found this helpful
Everyone has an occasional sleepless night, but here are some things to try. Be sure to get exercise during the day, have a routine to signal your body it's time to wind down, do not eat a heavy meal at night, and spend 10 - 15 minutes journaling. That's my favorite. Get your irritations all down on paper, maybe some solutions and a schedule for morning. List your blessings from the day to fill your mind with pleasant thoughts. If, after a 1/2 hour, you're still awake, get up and read or write until you get sleepy. Might as well use the time constructively!
Blessings, and have a good night.

August 17, 2012
0

found this helpful
Hi I use a oil burner with three or 4 drops of lavender and chamomile oil in water, which works for me, so I suggest you try it to see if it works for you. Regards, Carol P.
Helen
Bronze Answer Medal for All Time! 155 Answers
August 18, 2012
0

found this helpful
Just as with babies, get yourself into a routine! Calming bath, milky drink, nice book........it won't always work, but should help long-term. Spray lavender oil on your pillow; it does work.
If you are desperate, try taking a couple of paracetamol. This will relax you after half-an hour or so, but isn't good for habitual use. Also, again as with kids, try to tire yourself during the day, but not too much. Over-tiredness can keep you from sleep. You could also turn an over-active mind off with 'white noise'
Read More

Answers