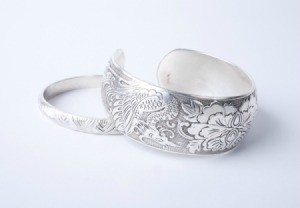 Is .925 silver worth anything?

Beth from Mt. Sidney, VA

Answers

Janice C.
Silver Feedback Medal for All Time! 418 Feedbacks
February 1, 2008
2

found this helpful
Best Answer
Sterling silver (regardless of country of origin) is 92.5% pure silver. That's why it's marked 925. Sterling silver may also be marked SS instead of 925.
All silver and gold that is sold has to be marked to show its precious metal content. Pure silver and gold are too soft to hold a shape, and so base metals, like copper, lead and nickel, are added to give them strength.
The current price of silver varies. One of the reasons it is valuable is that, besides being used in jewelry, it is also used in many manufacturing processes.
Don't throw it away. A jeweler can melt it down and make something new out of it for you.

Jess
Silver Post Medal for All Time! 267 Posts
February 1, 2008
4

found this helpful
Best Answer
Be warned. I bought a bracelet in Mexico and it is stamped .925 but is NOT silver. It appears to be silver plate. I was playing with my boys and a magnet stuck to it.
If you are shopping for silver, use a magnet to test it to be sure. A magnet will not stick to sterling or .925 silver.
By Jay (Guest Post)
September 20, 2008
1

found this helpful
Best Answer
It is sterling. You can not make anything from 100% silver. It would fall apart. You need a little copper or something similar to hold it together and make it durable enough to be worn as jewelry.

October 16, 2012
1

found this helpful
Best Answer
Same, I bought a sterling silver bracelet at Value Village. It's a complete fake and a great imitation. My best deal was these earrings $1.00 no tax at a garage sale. I think they have black onyxes in them.
They are pretty. If they were fake silver, my ears would be allergic and hate them:P I cannot wear fake metals and plated metals, I get hives and reactions like nuts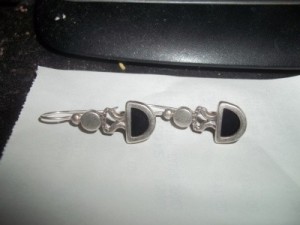 Answer

this Question

What are the letters stamped after 925 on this locket?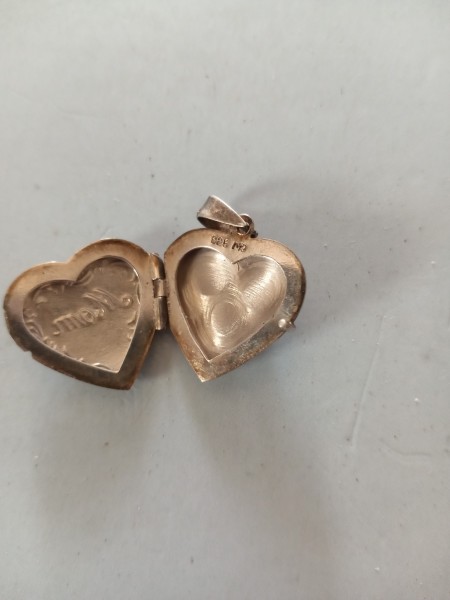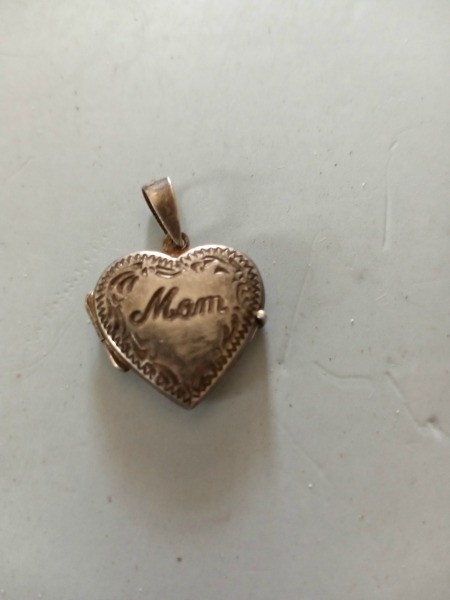 Answers

poehere
Bronze Post Medal for All Time! 105 Posts
October 20, 2020
0

found this helpful
Best Answer
The 925 is a silver marking that is stamped on silver. The letter M9 I believe is the region or person who has made this item. I have looked at different silver markings and I am normally really good at finding the mark but I can't find this one. I am not sure how pure the silver is in your locket or if it is actually silver plated.
I have searched all the databases I use to identify the silver markings and yours is not in there at all. I would suggest that maybe you take this to a jeweler and see if they can help with this mark. Hopefully, another person here can find the mark but I am not having any luck at all.

Ana
Bronze Post Medal for All Time! 140 Posts
October 20, 2020
0

found this helpful
Best Answer
This piece is made of 92.5 Silver to 7.5 percent alloy (925 stamp). M P letters indicate the amount of gold plated added , and also the letters stamp is called a hallmark of gold. Here is a link in understanding the meaning of the numbers and letters that represent gold , silver, alloy amounts in jewelry.
-
www.jewelry-auctioned.com/.../what-does-925-gold-jewelry-stamp...

October 22, 2020
0

found this helpful
Best Answer
Nice locket.
The markings on this item - 925 MP - meant that it is 92.5 silver with a thin gold plating. The GP means it is has a thin gold plating (over the silver). "The most common stamp used in gold-plated jewelry is GP (standing for 'gold plated')."
It is called gold vermeil but this mark does not tell you what karat gold the thin coating is. If you wish to know what karat gold coating you would have to have someone test it for you.
It really does not matter what karat gold plating it is because it will be very thin and it will wear off with normal 'wearing'.
To fully understand about gold vermeil you would probably have to do some research.
Here are some links in case you are interested:
Answer

this Question

sandy
Bronze Request Medal for All Time! 87 Requests
I am trying to find out the value of sterling silver before I lug it to the pawn shop. I have googled it and it kept sending me to sales of bullion. I don't want to buy I want to sell.
Thank you.
Answers

Judy
Gold Post Medal for All Time! 677 Posts
January 8, 2019
0

found this helpful
This site gives you the value of sterling silver at the moment. That is what you should get paid. That is the value if they melt it down. If someone wants the actual piece, you could probably get more.

15mhhm15
Diamond Post Medal for All Time! 1,298 Posts
January 8, 2019
1

found this helpful
On Google you can search > Silver Prices Today
That is the price that Sterling Silver is being sold for. If you sell it, the buy in will be less than that.
However, if you are pawning something of Sterling Silver item and it is valuable definitely do research beforehand.

January 8, 2019
0

found this helpful
It is good to know the price of silver but do not expect to be offered that amount from a pawn shop as they will have to make money or they would not be in business.
Pawn shops that buy silver are usually the larger shops but I would take the silver to several before I decided if I wanted to sell.
They should be able to tell you how much your silver weighs and the exact amount they will pay for it. Check with several so you know the weight is correct but I doubt there will be very much difference in the amount they offer.
This is for sterling silver as most shops will not buy silver plate unless it is to sell by the piece.
Answer

this Question