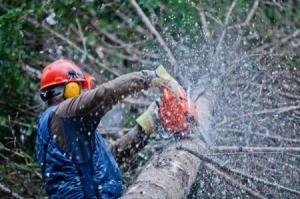 I would like to sell my 20-30 full mature pine trees. Does anyone know of any company that would buy them?

Diana from Ocala, FL

Answers

Cyinda
Bronze Post Medal for All Time! 213 Posts
December 16, 2008
1

found this helpful
Best Answer
If I were you, I'd post an ad on Craig's List to sell them... But before you do that, make sure you don't get ripped-off by looking at what firewood is going for... Then you'll at least have a $ starting point! ...If it were me, I'd think of asking for about what half the price of cut firewood goes for... If you're selling them for lumber, "board feet" then you'd have to gauge the height & thickness of each tree then get an idea of what they're worth... Bit if you just want to remove the trees, remember, if someone else cuts them down, even if you don't make much money, at least you don't have to hire someone to do it for you!
* LEGAL RELEASE FORM: Even if the person with the chain saw that's cutting the trees down has lots of experience, you still should make them sign some form of legal disclaimer, so they won't bring any lawsuits against you if they get hurt on your land cutting down your trees. You never know these days...
* LOCAL LAWS: In our area, you can't cut down a tree unless you get it approved. It's about water & air quality etc. Each town & county has it's own laws... & if you're going to break them, you'd at least better know what they are. In our area, if you need a tree cut down to make room for remodeling or a home addition, then they will approve it, but if the tree is of a large one & it's for no reason, then sometimes it's hard to get approval. Some tree-cutters will cut them anyway, but most will not break the law. We were surprised when we found out after we cut down 2 big trees before my mother sold her house that it was actually illegal! ...In fact, I just heard on the radio last night that in Seattle right now, they have a bill before the city council that they are trying to pass, that says that no one in the city can cut down any tree unless it's in the way of a remodel project or the roots are interfering with the septic system or something important like that. Many people are very upset because they fee like they can't do what they want with their own land!
By Jay (Guest Post)
December 17, 2008
3

found this helpful
Best Answer
Diana,
Forget the firewood idea. Hardwood trees are used for firewood (oak, hickory, etc.) Softwood trees like pine are not used in fireplaces as they rapidly cause creosote buildup in chimney flues which lead to fires.
Your best bet would be to look in your local phone book under 'tree removal', 'timber', 'lumber', etc. Depending on the size, health, quality and quantity of the trees, someone may be willing to cut them for sale to a lumber mill or paper mill. Better quality trees could be used for lumber, lesser quality for paper or wood chips for the paper mill's boiler if they also make power onsite.
Thirty trees is not a large amount for these people, so for the labor involved you would probably be lucky to get them to cut them and haul them off at a break-even deal. They usually just want the trunks, not the limbs, so you may have to deal with their removal as well.
You did not say if this was just wooded land or your yard, but in either case find out what their clean up plans are, as some can leave you with quite a mess after they're gone.
I hope this helps, I am not in the tree business but am speaking from my experiences living in the "Pine Belt" (South Carolina)!

December 22, 2008
0

found this helpful
Best Answer
I would get on the phone and call your local seller of livestock feeds, and ask who does tree harvesting of about 30 trees. They serve many landowners and they would know or know who knows, get it? Good luck, you must be in some need or wouldn't seriously consider sale. My girlfriend was broke but didn't sell her cedars because she knew they would not be back in her lifetime. Pines in Ocala Florida would probably jump up again if you replanted soon enough.
Answer

this Question

I am looking for a tree service to clear/remove the trees (mostly pine) from my property. Payment would be the trees.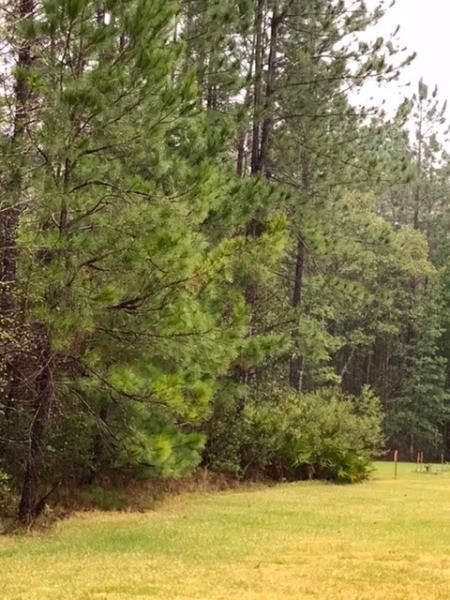 Answers

poehere
Bronze Post Medal for All Time! 105 Posts
February 26, 2020
0

found this helpful
First off where do you live? Second it may be very hard to find a tree service that is willing to bring in all the equipment to cut down and haul away the trees. You also need to check in your area about permits and if it is possilble for a company to come in and cut the trees down. Are you close to any type of electric or power lines that if a tree fell wrong it could dmage the power lines?
There is a lot to consider when asking this question. If you are looking for a company then you can advertise on Craigslist in your area and see if any lumber company in your area is willing to do this for payment of the trees. Most companies do not do this for free even if you give them the trees to haul away.

coville123
Silver Post Medal for All Time! 433 Posts
February 27, 2020
0

found this helpful
You will have to advertise most tree services will want money.Advertise for a private guy.Advertise on jjijjii.

Ana
Bronze Post Medal for All Time! 140 Posts
February 28, 2020
0

found this helpful
Unless you have rare trees on your land, this is almost none existent, because there is so much work involved . You could advertise for hopeful business. Also if you find someone to except, make them show proof of being bonded and insured, in case of accidents, injuries, etc.
You don't want this to cast you 10 times more!
Answer

this Question

I am trying to find a place that will buy the 50 to 60 pine trees on my property. I live in Cameron NC. Every company I call either won't call me back or said they won't do anything less than 20 acres of trees.
Answers

Judy
Gold Post Medal for All Time! 677 Posts
July 9, 2018
0

found this helpful
Removing trees is hard work involving expensive equipment. It is probably not worth their time. Put an ad in Freecycle or Craigslist and give the trees away in exchange for removing them.

Pghgirl40
Bronze Feedback Medal for All Time! 196 Feedbacks
July 11, 2018
0

found this helpful
This may be a dumb question, but if they are smaller pines, can you hold off until Christmas time and get someone to help cut them down and sell them off for holiday trees?
If they are larger trees, Judy has the best suggestion.
Good luck!

Hello
Bronze Post Medal for All Time! 107 Posts
July 11, 2018
0

found this helpful
At least you're not in Western NC. Trying to sell trees here is like trying to sell coal in Newcastle. People actually opt to invest in sawmills and use the logs/trees for their own purposes
you might choose to do that and then sell the lumber yourself. I think you can get some sort of sawmill for a couple 1000. Even use them to build your home or whatnot. Then rent out the sawmill or resell it. I think that's what I would reseach doing if I were in your situation
Answer

this Question
I have possibly 60 mature pines on 5 acres that I would like to sell. I would consider bartering to have them cut down safely and grind the stumps. The company doing the work can have the wood if they will come and cut them down, haul off the wood, shred or haul off all scrap limbs and grind out the stump (on the ones required in planned yard area).
By Carl V. Orr from Palatka, FL
Answers

July 10, 2013
0

found this helpful
We have no sun on our property. We want to become more self sustaining through gardening, etc. Therefore, we need to cut down some trees. It would be mostly Pine that my grandfather planted in the 20s, but there are some maples, maybe a few oak, sycamore, etc. I am in Berrien County Michigan. Does anyone have any suggestions? Do you know someone in this area who may purchase, or at least cut, clear, and grind stumps in exchange for the wood?

August 21, 2018
0

found this helpful
I have trees that I can trade for removing them.
Answer

this Question